Volume 17
Volume 17 Letter From the Editor: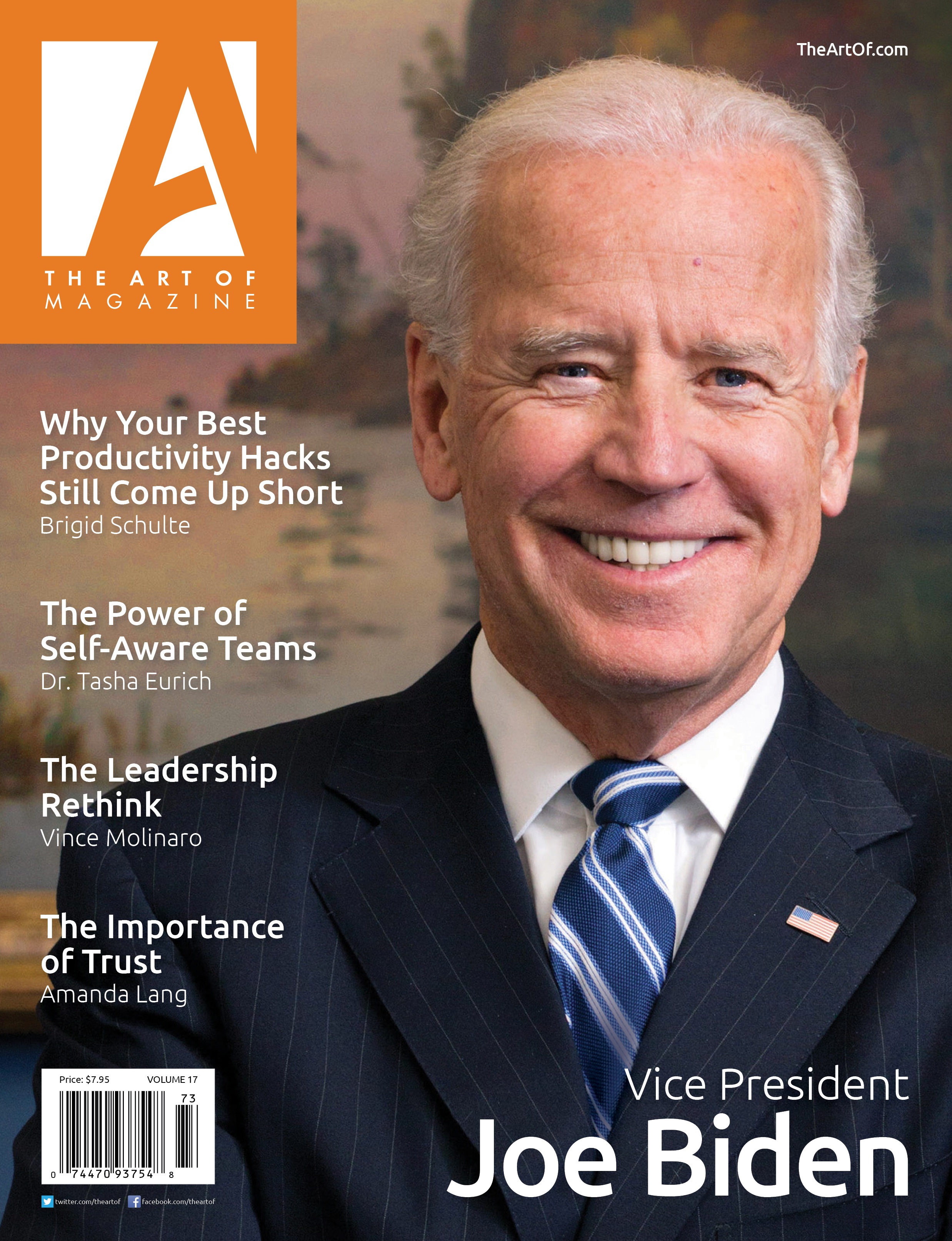 In This Issue
Dr. Tasha Eurich

Self-Aware teams are known to perform better. Collectively, they know what to achieve, what their goals are, and how to reach them.

Brigid Schulte

Are you a sucker for life hacks? All of us love to get work done faster to get more out of life, but are they really working? Brigid Schulte explains why some of our favourite life hacks might not be

Vice President Joe Biden

From Senator to Vice President, Joe Biden shares his compelling journey through life and the lessons on leadership he learned along the way. Vice President Biden's own personal story hope, purp
Never miss another issue!
Each issue is full of actionable articles from some of today's thought-leaders in marketing, sales, leadership and innovation. We'd love to send you a free digital copy each time a new issue comes out.
Subscribe For Free ›