Past Events
Each full day conference is targeted at a unique industry and developed to answer the critical questions presently facing today's top organizations.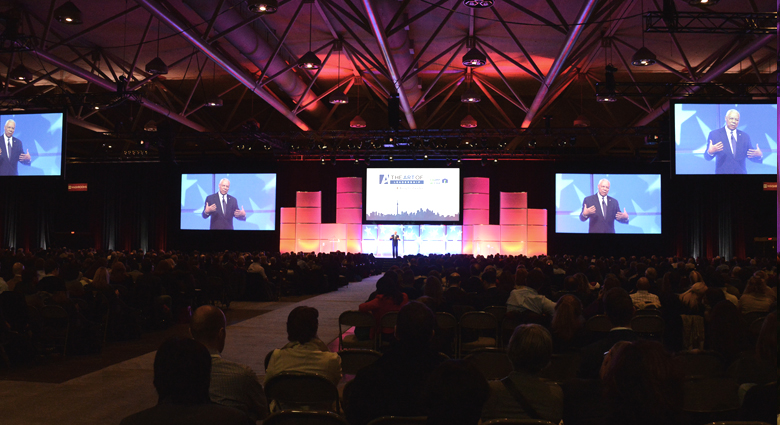 Available in major markets across Canada, The Art Of conferences attract an exclusive audience of over 20,000 business leaders, decision makers, and entrepreneurs each year.
Testimonials
An excellent selection of speakers on topics current to management development.
Corrie Gicante,
Coordinator Coaching/Mentoring Ontario Catholic Supervisory Officers Association
The different mix of people, each with a few overlapping themes and ideas provided a learning experience that was well connected from one speaker to the next. The continuing thread of related ideas was the strength of this conference.
Arthur Deane,
Manager Human Development Consultants
Great variety of topics & thoughts to take away!
Aaron Bemarrell,
Sr. Project Manager Bell Canada
Enjoyed the day! Picked up excellent ideas that are immediately actionable. Great value, great networking and great takeaways.
Glain Roberts-McCabe,
President The Executive Roundtable
Great day today! Bill Rocked it! You know you have something special going when you account managers are paying you compliments and staying engaged all day.
Mark Colella,
Director of Sales Eclipse Technology Solutions
I have personally attended 100's of these events, this one was definitely at the top!
Sebastian Demedeiros,
Director Training & Development Timothy's