Past Events
Each full day conference is targeted at a unique industry and developed to answer the critical questions presently facing today's top organizations.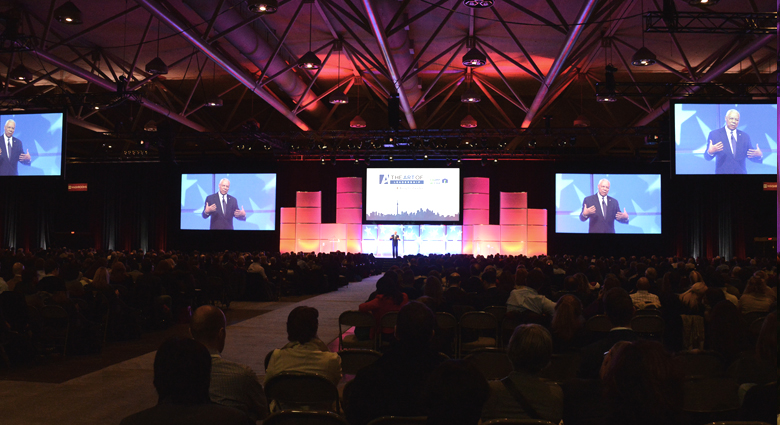 Available in major markets across Canada, The Art Of conferences attract an exclusive audience of over 20,000 business leaders, decision makers, and entrepreneurs each year.
Testimonials
Phenomenal combination of speakers & topics. Perfection collected at one time and one place for every executive - VERY EFFECTIVE!
Patrick Morello,
President LANDinc
The greatest outcomes I think were building a strong network of leader learners who continue to connect with one another today.
Brenda Schott,
Learning Consultant - Global Leadership & Learning Manulife Financial
Mr. Coleman is an artful speaker who presents with insight, humor, and the kind of energy only found in Mountain Dew commercials!
Greg Mys,
Director of Internet Operations Accuform
Great day today! Bill Rocked it! You know you have something special going when you account managers are paying you compliments and staying engaged all day.
Mark Colella,
Director of Sales Eclipse Technology Solutions
The material presented was very relevant to the times, we could definitely learn from what was said today.
Ann Barna,
Director of HR HDS Retail North America
I had read much of the material that the speakers had published, but hearing them speak & how they engaged you in the material brought it to life. It was well worth my time and would recommend it to everyone!
Karen Lowery,
Manager Financial & Logistical Services George Brown College