Scott Stratten
Bestselling Author of UnSelling, UnMarketing, The Book of Business Awesome (and UnAwesome) & QR Codes Kill Kittens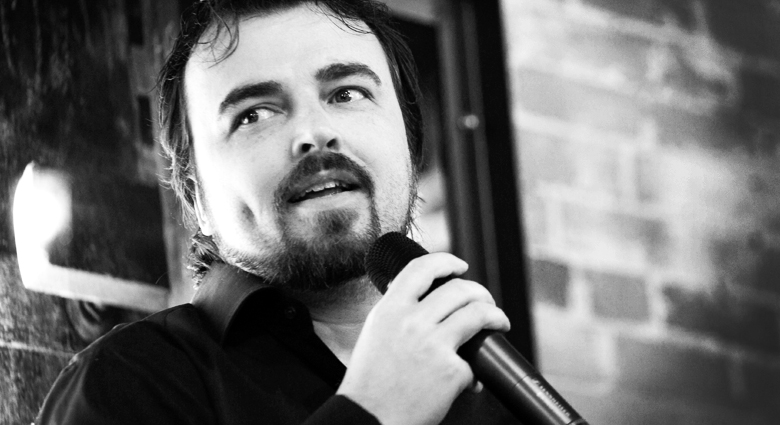 An eye-opener of why, and how, we need to start shifting our marketing weight from the broadcast leg to the dialogue leg. And it doesn't hurt one bit that he made it the funniest and most entertaining presentation we all sat through.
Scott Stratten is the President of Un-Marketing. He is an expert in Viral, Social, and Authentic Marketing which he calls Un-Marketing. It's all about positioning yourself as a trusted expert in front of your target market, so when they have the need, they choose you.
Formerly a music industry marketer, national sales training manager and a Professor at the Sheridan College School of Business, he ran his "UnAgency" for a nearly a decade before solely focusing on speaking at events for companies like PepsiCo, Adobe, Red Cross, Hard Rock Cafe, Cirque du Soleil, Saks Fifth Avenue, Deloitte and Fidelity Investments when they need help guiding their way through the viral/social media and relationship marketing landscape.
He now has over 160,000 people follow his daily rantings on Twitter and was named one of the top 5 social media influencers in the world on Forbes.com. It's the only time he's felt comfortable being compared to Ashton Kutcher, P Diddy and Justin Bieber.
He has written three bestselling business books, the newest being "QR Codes Kill Kittens" a picture book for fed-up business people. His passion comes out most when speaking on stage, preaching engagement and becoming one of the most sought-out speakers on the subject.
Videos featuring Scott Stratten View All
Articles by Scott Stratten
Scott Stratten

Those "Will It Blend?" videos of some guy throwing an iPhone in a blender and the instantly viral Shakeweight ads have millions and millions of views. Your company's new "viral" spot has 500.

Scott Stratten

After FarmVille, I think QR codes win the prize for my most ranted about topic when I'm speaking. They are the perfect example of a bright and shiny marketing object.
Previous Events featuring Scott Stratten
Ron Tite

The following are closing remarks curated by our host, Ron Tite based on the presentations by Scott Stratten, Greg McKeown, Joey Coleman, Jackie Huba, John Jantsch and Mark Bowden at The Art of Sales in Toronto.