Eric Ryan
Co-Founder & Chief Brand Architect, Method & Author of The Method Method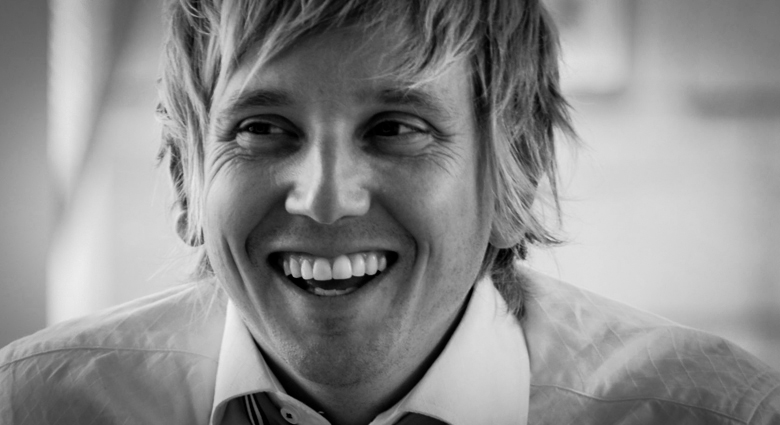 Eric and Adam's approach to branding is revolutionary. I remember them telling me how they were going to challenge big soap with their seven obsessions idea and I was blown away. Now, years later, they have become a force in a category that had been dominated by a couple of players for decades.
Eric Ryan, the architect of the method brand, brings experience and enthusiasm for building consumer and retail concepts. Eric spent over seven years in advertising, trend-spotting and brand positioning for highend consumer brands including Gap, Old Navy and Saturn.
By fusing his knowledge of fashion and design, he has invented a modern and stylish line of cleaning products that are quickly finding their way to becoming permanent fixtures in homes around the world. Currently, method products are sold in over 25,000 retail locations in the U.S., Canada, and the U.K.
When Adam Lowry and Eric Ryan founded method, the environmentally friendly brand of cleaning products, they used packaging stylish enough to showcase on the countertop and pleasant aromas such as green tea and cucumber to transform household products into must-have lifestyle accessories. And when they coined the phrase 'People Against Dirty,' they weren't just talking about the stuff you track in on your shoes, they also meant the toxic chemicals that make up many household detergents.
Their first book, Squeaky Green, is an informative and completely entertaining room-by-room guide to giving dirty the boot. Packed with helpful tips and surprising facts, Squeaky Green is rehab for chemically dependant homes.
Eric earned his Bachelor of Arts at the University of Rhode Island. He currently resides in San Francisco with his wife Ingrid and two children, Anya and Mattius.
Articles by Eric Ryan
Eric Ryan

In our MBA-saturated culture, strategy-based thinking tends to overshadow design- and idea-based thinking. Wary of the big idea, investors would rather bet on the big strategy, no matter how unoriginal it is.

Eric Ryan

After eleven years in business and hundreds of innovations, we can still confidently say that our proudest achievement at method remains our first: launching a company with a social mission to do good in the world.

Eric Ryan

Few of the opportunities today present as many advantages to the next generation of entrepreneurs as the big shift from paid to earned media. To clarify, paid media is any form of marketing that requires you to pay a fee for the privilege of interrupting a predictable number of consumers.
Previous Events featuring Eric Ryan
Ron Tite

Why? Why? Why? Why? Why? The following are closing remarks curated by our host, Ron Tite based on the presentations by Eric Ryan, Malcolm Gladwell, Jackie Huba, Charles Duhigg, and Marc Ecko at The Art of Marketing in Montreal.