Don't miss the next The Art of Marketing conference!
---
"The sun never sets on planet cool..."
"The sun never sets on planet cool..."

Since hearing KISS rockstar and marketing mega-mogul utter these words at The Art of Marketing in Toronto to explain why he always wears his sunglasses, I haven't been able to put on my own sunglasses without hearing that phrase in my mind.
Every seat in the John Basset Theatre was spoken for as business professionals from all kinds of industries, sectors and size of organization came to network and learn from the experts and authors at The Art of Marketing.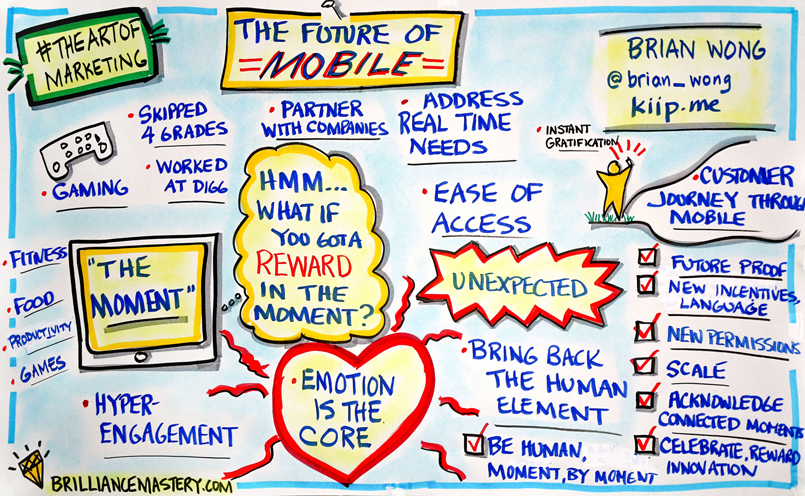 The kickoff speaker was an astonishingly brilliant and accomplished young Canadian who now calls San Francisco home – Brian Wong, the founder of kiip.me. Whether a customer is gaming, working out at the gym or checking things off their "to do" list, there is always "The Moment" where they experience some level of success. Game won, workout logged, or your "to do" is one item shorter than it was before, there's a moment when the customer is in a state of hyper-engagement. With mobile technology, it is possible for marketers to interact with customers in those moments and build unexpected rewards and build engagement and consumer loyalty. Wong's talk certainly got my brain excited thinking about the possibilities of mobile technology to add value and build relationships in new and unexpected ways.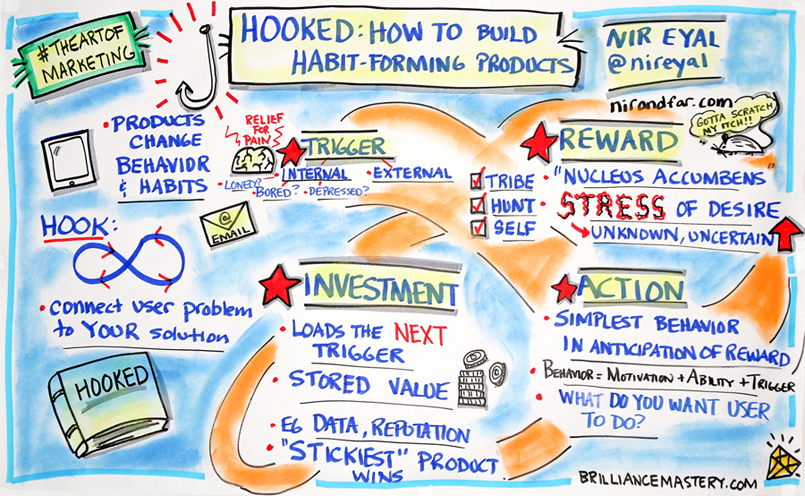 The next speaker was Nir Eyal, behavior design expert and author of Hooked: How to Build Habit-Forming Products . He helped the audience understand some of the psychological structures that help users with problems stay connected to the solutions you provide. If your product and your client's experience of using that product takes them through the four habit-forming phases -- trigger, reward, action, and investment – you're on your way to a successful, long-term relationship with your marketplace.
Charlene Li, researcher and author of the recently published The Engaged Leader: A Strategy for Your Digital Transformation , was next in the day's line-up. She emphasized that despite the advances of technology to help you reach your audience, the relationship is always the foundation that needs to be built. Businesses need to build a coherent strategy for social business, and see it as part of the culture not just as an add-on. Leaders also need to think of strategy internally in the organization, not just out in the marketplace. After all, when employee relationships improved, the organization's relationships with their customers also improve.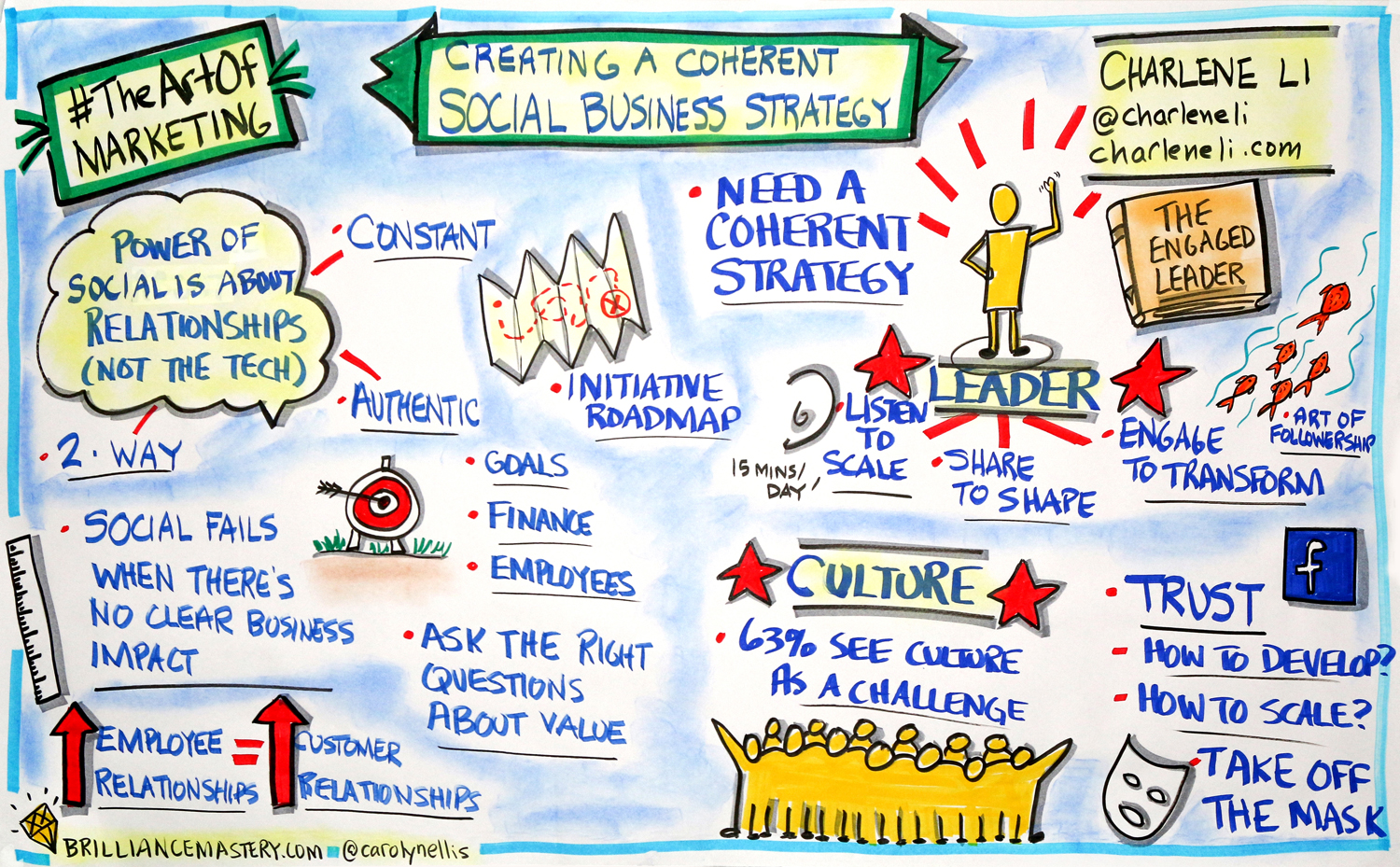 After the lunch networking break, host Ron Tite moderated an Executive Panel with Salim Maherali of Adobe, Jennifer Campbell of Canada Post and Rachel McQueen of Air Miles. The panelists emphasized the importance of really knowing your brand as the compass to guide decisions about marketing, innovation strategies, and how to bring together the sheer volume of information marketers can access now to profile their customer and develop marketing strategies. Each employee is a brand ambassador – something that must be somewhat daunting when you're Canada Post and have several thousand carriers delivering mail every weekday.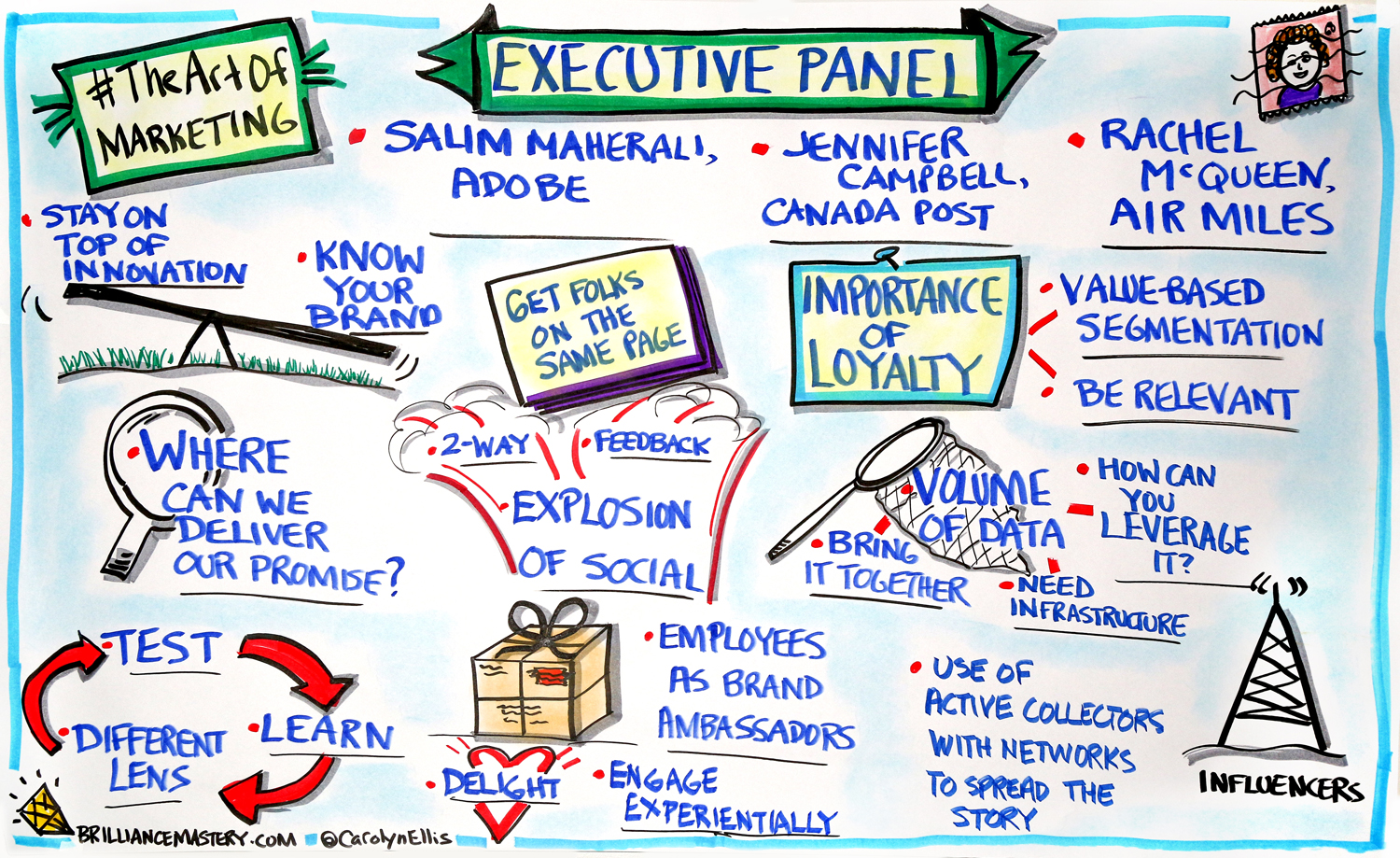 When I first started my business over 10 years ago, the first book everyone recommended as a "must read" book was Robert Cialdini's Influence: The Psychology of Persuasion . Hearing him share the top tips from his studies on the science of persuasion did not disappoint. Cialdini's talk was full of small, but powerful tweaks we can make in everyday interactions and conversations to help increase our influence, get a greater commitment to action from others, and build credibility.
The closing speaker of the event was Gene Simmons. Far more than just being part of the iconic and wildly successful rock band KISS for over 40 years, he is also head of an ever-expanding empire of businesses that include merchandising, horror motion pictures, reality TV shows, restaurants, sports and much more. His bio describes him as "a multi-hyphenate entrepreneur and one of the world's most recognized personalities" and in his talk he gave the audience an understanding of why that is absolutely the case. "Your name is your brand," he told us, and it is of paramount importance to love your work. He credits his mother, who survived a Gernan Nazi concentration camp, as his first marketing mentor and it explained to me some of the fierce passion Simmons had when he urged the audience to "use the time you have." Simmons endeared himself to the audience not just through his lively personal interactions with members while fielding questions, but also through his loving acknowledgement of his wife, Shannon Tweed-Simmons who was in attendance.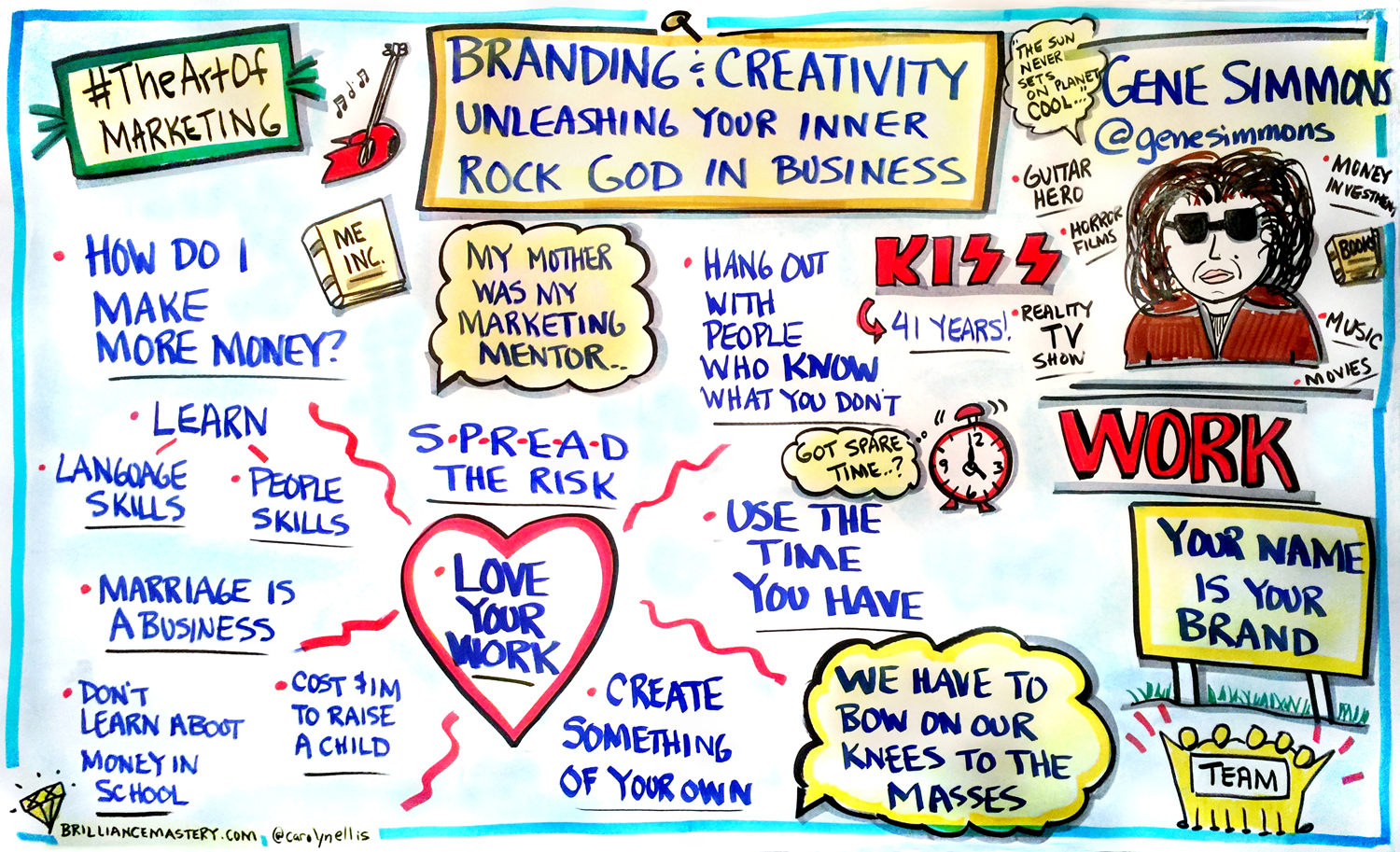 From academics to rockstars, the line-up at this year's The Art of Marketing brought a range of experience, background and insight to the capacity crowd. Host Ron Tite kept the day moving beautifully, offering his signature "top take-away" quotes to round up a very full and powerful day. Judging from the smiles and energized conversations of audience members, we all felt like we had a short visit ourselves to "Planet Cool" and got some new ideas and strategies to add to our marketing toolkits.