Daniel H. Pink
#1 New York Times Bestselling Author of To Sell is Human, Drive & A Whole New Mind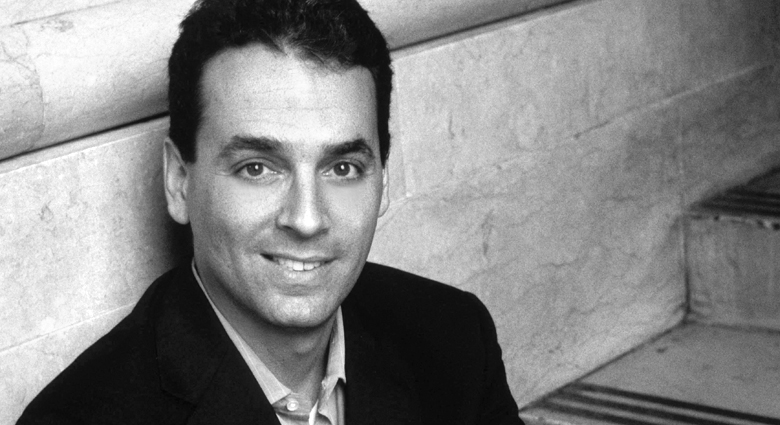 A fresh look at the art and science of sales using a mix of social science, survey research and stories.
Daniel H. Pink is the author of five provocative books about the changing world of work, including the long-running New York Times bestseller, A Whole New Mind, and the #1 New York Times bestseller, Drive. His books have been translated into 33 languages.
Currently, Pink hosts Crowd Control, a series on National Geographic Television that takes problems and creates solutions using unique design, technology and behavioral science principles.
His latest book To Sell Is Human: The Surprising Truth About Moving Others, offers a fresh look at the art and science of selling. As he does in A Whole New
Mind and Drive, Pink draws on a rich trove of social science for his counterintuitive insights. He reveals the new ABCs of moving others (it's no longer "Always Be Closing"), explains why extraverts don't make the best salespeople, and shows how giving people an "off-ramp" for their actions can matter more than actually changing their minds. Along the way, Pink describes the six successors to the elevator pitch, the three rules for understanding another's perspective, the five frames that can make your message clearer and more persuasive, and much more. The result is a perceptive and practical book–one that will change how you see the world and transform what you do at work, at school, and at home.
Pink's articles on business and technology have appeared in many publications, including The New York Times, Harvard Business Review, The Sunday Telegraph, Fast Company and Wired. He has provided analysis of business trends on CNN, CNBC, ABC, NPR, and other networks in the U.S. and abroad. He also advises both Fortune 100 companies and startups on recruiting, innovation and work practices.
He received a B.A. from Northwestern University, where he was elected to Phi Beta Kappa, and a J.D. from Yale Law School.
Pink lives in Washington, DC, with his wife and their three children.
Videos featuring Daniel H. Pink View All
Articles by Daniel H. Pink
Daniel H. Pink

What prompted you to write To Sell is Human? It was a mix of factors. Perhaps the greatest was just looking at my own calendar and realizing that I was spending much of my day doing things that kinda, sorta looked like selling.

Daniel H. Pink

Not everyone works in sales, but we're pretty much all salespeople. That's the message of Daniel H. Pink's latest book, To Sell Is Human. We spoke to the bestselling author about what this means for brands and individuals.
Previous Events featuring Daniel H. Pink
The Art Of

[View the story "Lessons from The Art of Sales - Vancouver 2016" on Storify]

The following are closing remarks curated by our host, Ron Tite based on the presentations by Mitch Joel, Keith Ferrazzi, Ian Chamandy, Richard Robbins, and Daniel Pink at The Art of Sales in Toronto on January 26th, 2016.