The following are closing remarks curated by our host, Ron Tite based on the presentations by Vince Molinaro, Chester Elton, Amy Cuddy, Captain Richard Phillips and John Mackey.
---
Great leaders live in the moment. And we had some amazing moments today.
As a leader, you have an obligation to make things better.
Good leaders first become good servants.
The big powerful you is generous. Just find the strength to do what needs to be done. You are stronger than you'll ever know.
The reaper is going to find you and then you're going to die so you might as well suit up and do the best you can while you're here.
Still, it's not what you do. It's why you do it.
I shouldn't read your values. I should experience them.
If your team would rather get a different boss than more money, you're not doing it right. Hey, you can start change but you can't sustain it on your own.
Don't believe me? Just ask yourself, who's got your back?
Treat your people like Rock Stars. Manage by outcomes.
Keep some perogies in the fridge. Be a conscious leader.
Set the example by being an example. Teach don't tell.
Help people grow and evolve.
Take a gut check every once in a while.
Keep your promises.
Remember, it's crew, ship, then cargo.
Engage. Enable. Energize.
Don't fake it 'til you make it. Fake it until you become it.
Good intentions aren't good enough.
Business isn't about money. Great enterprises have great purposes.
So do great people.
You need to have vision. You need to have a higher purpose.
And once you have it, communicate, communicate, communicate.
Your stories are far more important than your data.
Crisis is a wonderful growth opportunity.
Failure is only final when you give in or give up.
So strike your power pose and take your power back.
You be the captain now.
You will never have a more important guide than your heart.
Leadership is a decision. Make it. Leadership is an obligation. Step up.
Leadership is a community. Connect. Leadership is hard work. Get tough.
Believe your own story.
Be you. Be honest. Be real. Be present. Be all in.
And never trust a pirate.
@RonTite
---
The following visual summaries were mapped live during the conference, capturing key points in each of our speakers' presentations.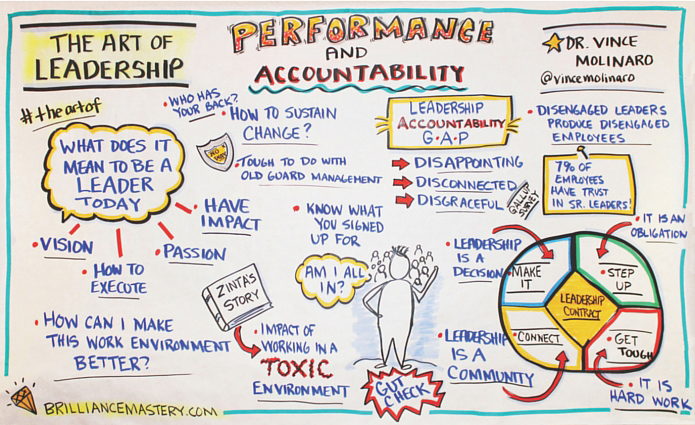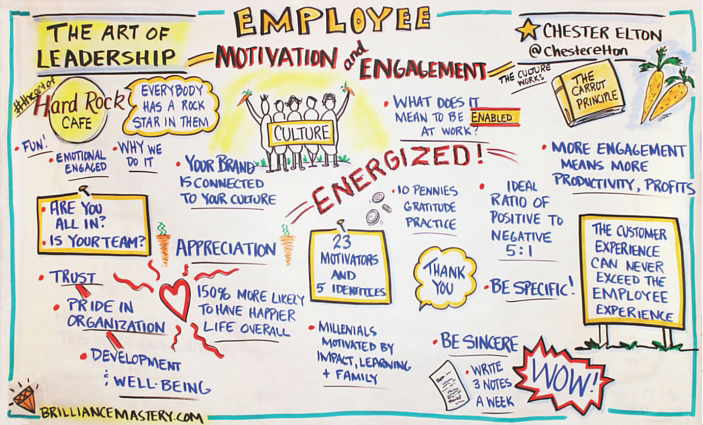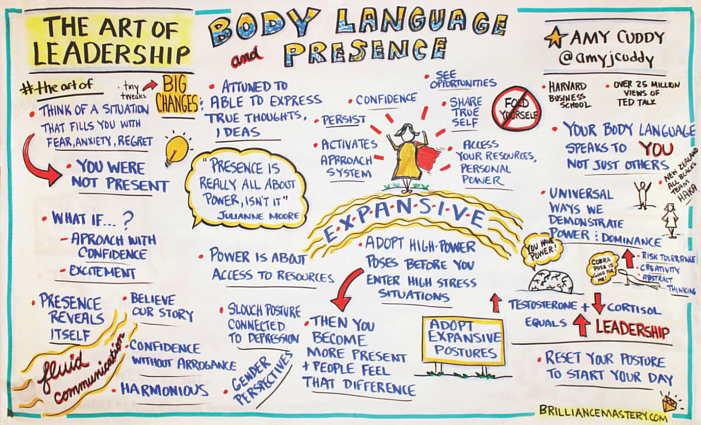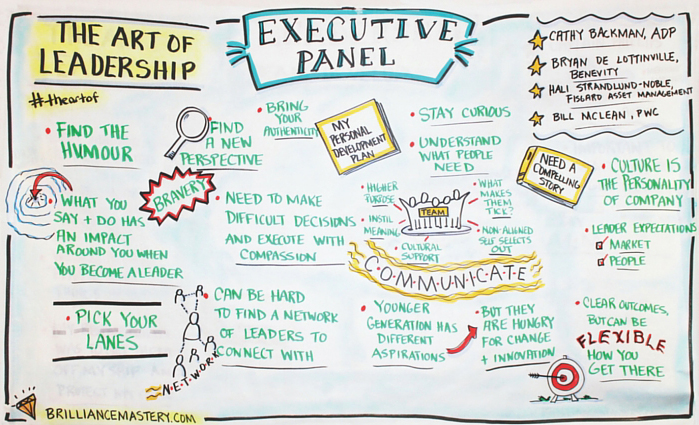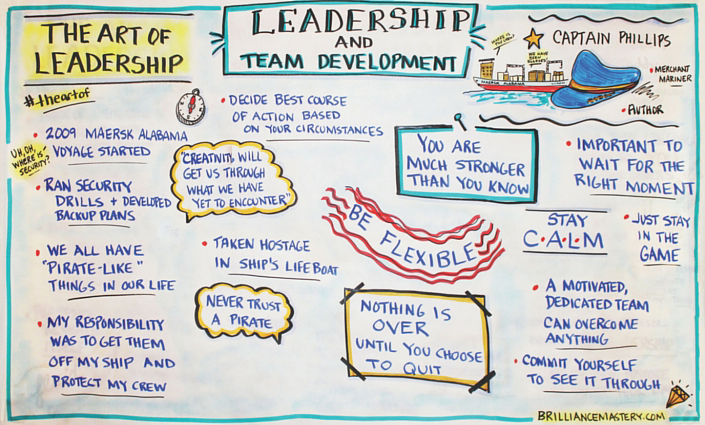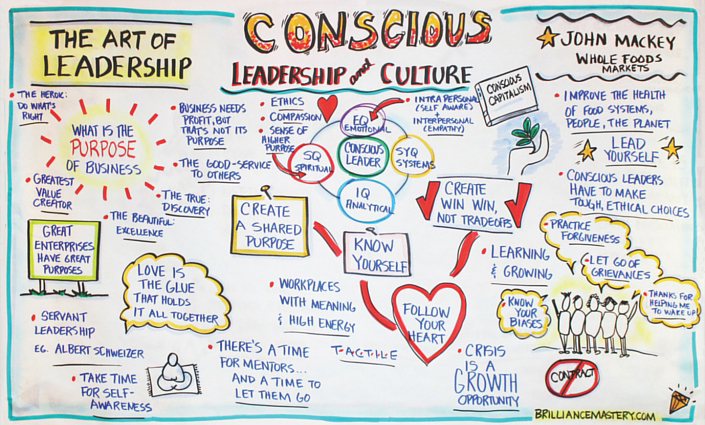 Carolyn Ellis brings a unique set of skills and training to her clients as visual facilitator, international speaker, award-winning business coach and author. Combining her deep intuitive abilities with her Harvard-trained brain and life-long love affair with colorful markers, Carolyn helps inspire, clarify and unleash the brilliant potential within individuals and organizations. Visit: www.brilliancemastery.com