Stephen J. Dubner
New York Times Bestselling Author, Freakonomics & SuperFreakonomics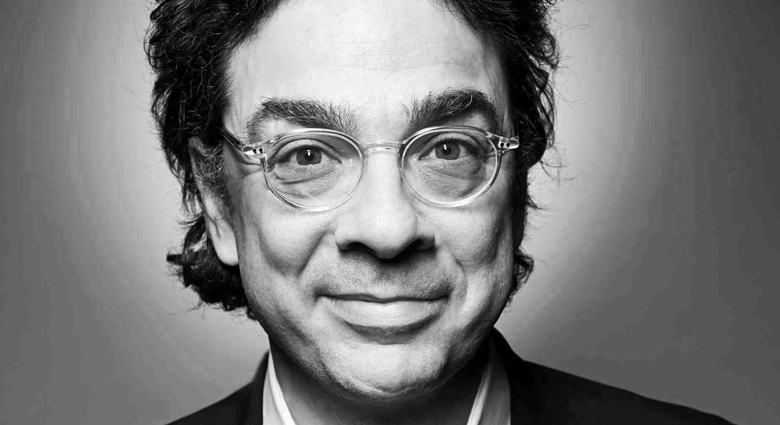 Stephen Dubner created a talk based on FREAKONOMICS that was clearly tailored to our audience of healthcare CEOs and thought leaders. We were absolutely delighted with how he weaved the Freakonomics approach into new ideas and stories. We were really impressed with Stephen's ability to both challenge and entertain the luminaries in our audience.
Stephen J. Dubner is an award-winning author and journalist who lives in New York City. He is the coauthor, with Steven D. Levitt, of Freakonomics: A Rogue Economist Explores the Hidden Side of Everything. He is also the author of Turbulent Souls: A Catholic Son's Return to His Jewish Family (1998), Confessions of a Hero-Worshiper (2003), and a children's book, The Boy with Two Belly Buttons (2007).
Freakonomics, published in April 2005, instantly became an international bestseller, with more than 1.5 million copies sold in the U.S. alone. It won the inaugural Quill Award for best business book; was short-listed for the inaugural Financial Times/Goldman Sachs Business Book Award; received a Visionary Award from the National Council on Economic Education; was a Book Sense Book of the Year; and was named a Notable Book of 2005 by the New York Times. Turbulent Souls was also named a Notable Book, and was a finalist for the Koret National Jewish Book Award. Turbulent Souls was reissued in late 2006 under a new title, Choosing My Religion.
The eighth child of an upstate New York newspaperman, Dubner has been writing since he was a child. (His first published work appeared in Highlights magazine.) As an undergraduate at Appalachian State University, he started a rock band that was signed to Arista Records, which landed him in New York City. He ultimately quit playing music to earn an M.F.A. in writing at Columbia University, where he also taught in the English Department. From 1990 to 1994, Dubner was an editor and writer at New York magazine.
From 1994 to1999, he was an editor and writer for the New York Times magazine. He has also written for The New Yorker, Time, The Washington Post, and elsewhere. His journalism has been anthologized in The Best American Sports Writing and The Best American Crime Writing. He has also been a PBS correspondent, and is currently a regular contributor to ABC News, appearing monthly on Good Morning America and a segment of World News Tonight called "Freakonomics Friday." He and Steven Levitt also write a monthly "Freakonomics" column for the New York Times magazine, and they maintain a popular website, which has been called "the most readable economics blog in the universe."
Dubner is now working on several book projects, including a second Freakonomics book with Steven Levitt as well as a book on Jewish ethics. He lives in Manhattan with his wife, the noted documentary photographer Ellen Binder, and their two children.
Videos featuring Stephen J. Dubner View All
Previous Events featuring Stephen J. Dubner
The Art Of

The Art of Leadership returned to Toronto on November 26, 2013 with an incredible line-up and a complete sell out. The atmosphere was powerful.