Michael E. Gerber
Small Business Guru & Author of the Mega-Bestseller E-Myth Revisited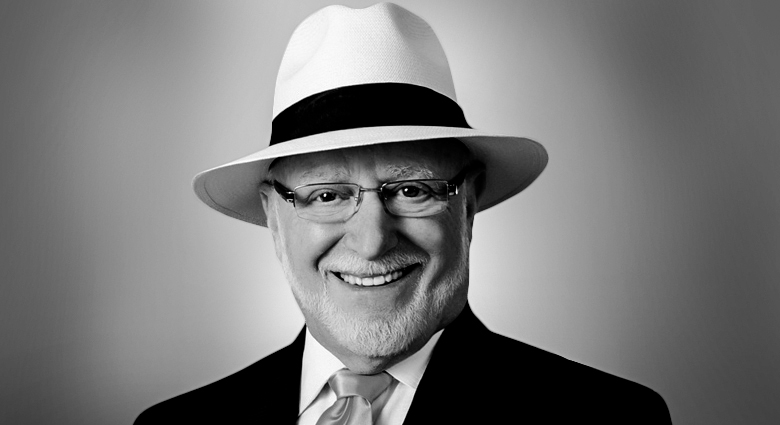 Michael's understanding of entrepreneurship and small business management has been a difference maker for countless businesses, including Infusion Software. His insights into the entrepreneurial process of building a business are a 'must read' for every small business owner. The vision, clarity, and leadership that came out of our Dreaming Room experience were just what our company needed to recognize our potential and motivate the whole company to achieve it.
Michael E. Gerber is a true legend of entrepreneurship. INC. Magazine called him "the World's #1 Small Business Guru." He started over 40 years ago addressing a significant need in the small business market: businesses owned primarily by people with technical skills but few business skills, and no place to go to get meaningful help. Over the years, Michael E. Gerber's companies have helped tens of thousands of small business owner-clients to successfully transform their businesses into world-class operations.
He personally leads a business start-up incubator called The Dreaming Room®, a 2½-day training that is held throughout the United States, Canada and the United Kingdom. Based on his experiences with entrepreneurs in these Dreaming Room events, along with the tens of thousands of clients Michael has done business coaching with over the years, he authored "Awakening The Entrepreneur Within."
Michael believes that to truly flourish, a small business must touch the lives of each of its four primary influencers – customers, employees, suppliers and lenders/shareholders – in a deep and meaningful way. Awakened Entrepreneurs™ seek a path that has, at its core, a higher, more inspiring meaning than just making money, selling a product, or seizing market share.
Michael is the author of the mega-bestseller "The E-Myth Revisited" and 13 other business coaching books along with co-authored E-Myth Vertical books , The E-Myth Attorney, The E-Myth Accountant, The E-Myth Optometrist, The E-Myth Chiropractor, The E-Myth Financial Advisor, The E-Myth Landscape Contractor, The E-Myth Architect, The E-Myth Real Estate Brokerage, and soon to be released The E-Myth Real Estate Investor, The E-Myth Insurance Store, The E-Myth Dentist andThe E-Myth Nutritionist.
Michael and his wife, Luz Delia, live in Carlsbad, California.
Books by Michael E. Gerber
Articles by Michael E. Gerber
Michael E. Gerber

There is so much talk about technology, about the expansion of our reach, about smart phones and smart tools.
Previous Events featuring Michael E. Gerber
The Art Of

Our inaugural small business conference kicked off Small Business Month in Toronto, bringing together Canada's top entrepreneurial talent in one room.