Marshall Goldsmith
#1 New York Times Bestselling Author and World-Renowned Leadership Expert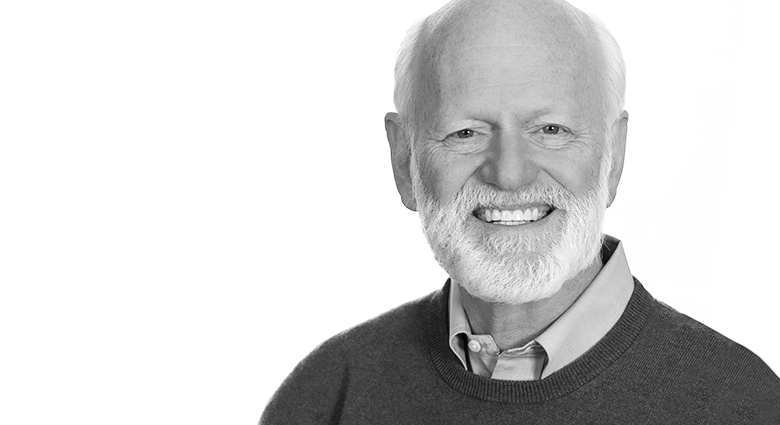 Marshall Goldsmith is one of the world's foremost experts at helping people get better. He provides a rich set of new, practical, life tested ideas, concepts and frameworks that will help those of us who want to change, be the best that we can be, and be the person we want to be.
Dr. Marshall Goldsmith is the author or editor of 35 books, which have sold over two million copies, been translated into 30 languages and become bestsellers in 12 countries. His latest book, Triggers, is a #1 New York Times bestseller. His two other New York Times bestsellers are MOJO and What Got You Here Won't Get You There - the Harold Longman Award winner for Business Book of the Year. In February 2016, Amazon.com recognized the '100 Best Leadership & Success Books' in their To Read in Your Lifetime series. The list included classics and newer books - management and self-help books. Both Triggers and What Got You Here Won't Get You There were recognized as being in the top 100 books ever written in their field. Marshall is only one of two authors with two books on the list.
Marshall's professional acknowledgments include: Harvard Business Review and Best Practices Institute - World's #1 Leadership Thinker, Global Gurus, INC and Fast Company magazines - World's #1 Executive Coach, Institute for Management Studies - Lifetime Achievement Award for Excellence in Teaching, American Management Association - 50 great thinkers and leaders who have influenced the field of management over the past 80 years, BusinessWeek - 50 great leaders in America, Wall Street Journal - top ten executive educators, Economist (UK) - most credible executive advisors in the new era of business, National Academy of Human Resources - Fellow of the Academy (America's top HR award), World HRD Congress (India) - global leader in HR thinking. His work has been recognized by almost every professional organization in his field.
Dr. Goldsmith's Ph.D. is from UCLA's Anderson School of Management where he was the Distinguished Alumnus of the Year. He teaches executive education at Dartmouth's Tuck School of Business. He is one of a select few executive advisors who has worked with over 150 major CEOs and their management teams. He served on the Board of the Peter Drucker Foundation for ten years. He has been a volunteer teacher for US Army Generals, Navy Admirals, Girl Scout executives, International and American Red Cross leaders – where he was a National Volunteer of the Year.
Videos featuring Marshall Goldsmith
Marshall Goldsmith

Marshall Goldsmith, past speaker at The Art of Leadership shares his thoughts on one of the greatest leaders of our time: Alan Mulally (Former President & Chief Executive Officer at The Ford Motor Company) See Alan Mulally speak at The Art of Leadership in Calgary, Vancouver, and Toronto this fall....
Articles by Marshall Goldsmith
Marshall Goldsmith

Where are you right now in your work and your career? Are you in a place that feels satisfying and gives scope to your talents? Are you valued not just for your contributions but also for your potential? And do you feel your work is leading to a place that will satisfy your ambitions and help you make the differenc...

Marshall Goldsmith

Changing Your Habits Marshall Goldsmith is an expert on habits and triggers. A trigger is any stimulus that might impact our behaviour. We traditionally face a trigger, which leads to an impulse, which results in continuous behaviour.

Marshall Goldsmith

In my 35 years as an executive coach, I have seen some of the world's most powerful leaders struggle with changing their behavior. I have come to believe that no one, no matter how determined or passionate, can do it without structure.