Keith Ferrazzi
#1 New York Times Bestselling Author, Who's Got Your Back & Never Eat Alone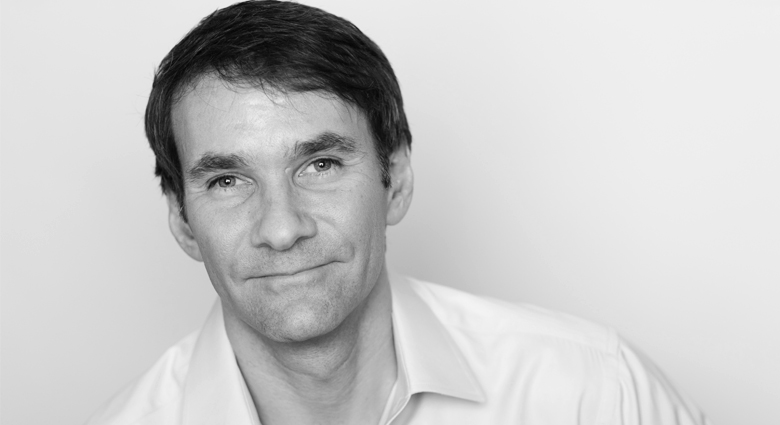 Keith's program isn't about changing who you are. It's about enlisting others to help you become the best you can be.
Keith Ferrazzi is the world's foremost expert in professional relationship development. He has transformed the lives and careers of clients and readers worldwide, bringing 20 years of research and experience to the art and science of business relationship development. His signature focus on success through relationships – a deeply energizing passion – has fueled his own incredible rise to prominence. Both Forbes and Inc. have called him one of the world's most "connected" individuals.
Ferrazzi has won a place as one of the top thought leaders in business. His first book, Never Eat Alone, redefined networking today. His #1 NY Times bestseller Who's Got Your Back focuses on lifeline relationships, a narrow category of deep, trusting peer relationships that disproportionately affect our careers and well-being. Ferrazzi has been named a "Global Leader of Tomorrow" by the World Economic Forum, one of the top "40 Under 40" business leaders by Crain's Business, and one of the most creative Americans in Who's Really Who.
Ferrazzi moves audiences to action and has been enthusiastically recognized as one the world's most dynamic, engaging speakers. He has received accolades from an impressively diverse list of listeners: Merrill Lynch, Goldman Sachs, Microsoft, the United Nations, Facebook, the World Economic Forum, Kraft, GM, Century 21, AT&T, and Aon, to name a few. Ferrazzi has been a contributor to CNN and CNBC, and a guest on Larry King Live and the Today Show. His writing has appeared in Forbes, Inc., Business Week, The Wall Street Journal, and the Harvard Business Review.
As founder and chairman of Ferrazzi Greenlight, a research-based consulting and training company, Ferrazzi provides corporate leaders with strategic consulting and training to improve sales, performance, and team cohesion, with an emphasis on personal transformation. Ferrazzi launched his career as the youngest Chief Marketing Officer in the Fortune 500 at Deloitte Consulting, and was also CMO at Starwood Hotels and CEO at YaYa Media.
Videos featuring Keith Ferrazzi
Keith Ferrazzi

To be a leader in a marketing organization really hasn't changed. Great leaders create a group of individuals around them that know that you care about their success.

Keith Ferrazzi

Marketers used to have enough budget and enough control to get their job done. It was sort of "shut up and advertise this" and they worked with their advertising agencies and everything was good.
Articles by Keith Ferrazzi
Keith Ferrazzi

In the years since writing "Never Eat Alone," I've been building on the de facto title of "one of the most connected people in the world" to delve into how to turn those connections into relationships.

Keith Ferrazzi

Never Eat Alone was much more than my story.

Keith Ferrazzi

Relationship Development starts with the unconventional premise that relationship building is not a matter of luck, genetics, or social status. There is a system – shared mindsets, process, and skills – employed by those who connect and prosper.
Previous Events featuring Keith Ferrazzi
The Art Of

The following are closing remarks curated by our host, Ron Tite based on the presentations by Mitch Joel, Keith Ferrazzi, Ian Chamandy, Richard Robbins, and Daniel Pink at The Art of Sales in Toronto on January 26th, 2016.