Debbie Travis
Design Superstar & Entrepreneur Behind the Largest Celebrity Brand in Canada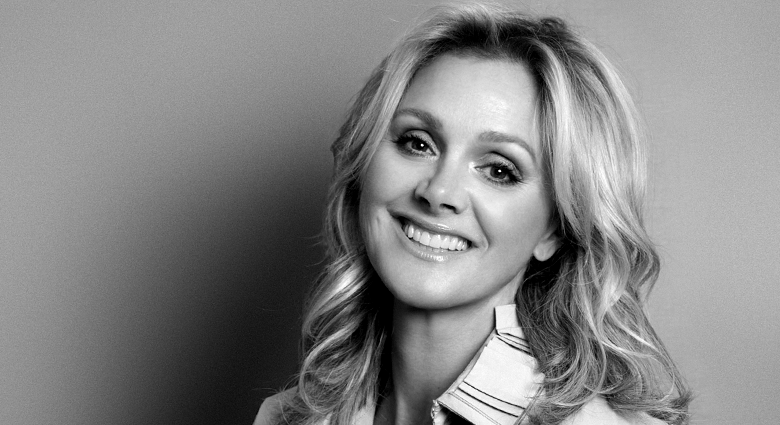 Debbie delivered the perfect amount of humour and insights. It was great to hear her insights and life lessons—everyone connected with her. Debbie is a true success story and was one of the highlights of the day.
Her innate talent for design coupled with her brand savvy and dry British wit has made Debbie Travis a beloved, trusted and inspiring media icon throughout the world.
Born in England, Debbie transformed her experiences in Art College and as a fashion model into a television career, working as a producer for several British networks. As a tireless entrepreneur and having moved to Montreal to start a family, she turned a humble painting and design business into a multi media empire. In 1995 she combined her two passions, design and television production, and created one of North America's first decorating shows, Debbie Travis' Painted House, amassing millions of devoted viewers in over 80 countries. This successful series was followed by more hit and award winning shows, Debbie Travis' Facelift, From the Ground Up and All for One.
"Paint is her passion'', says Oprah Winfrey about Debbie. ''She can do things with paint that you've never seen before. Travis is the master of paint and plaster""The Reigning Queen of Renovations," as Regis Philbin calls her, continues to bring fun and passion into our homes, having turned decorating from a chore into a lifestyle for everyone.
Debbie's production company WAM produces a variety of lifestyle programmes for the American and Canadian markets that are distributed worldwide. She is an award-winning author of 9 bestselling books, has an internationally-syndicated weekly newspaper column with over 6 million readers, and is a sought-after key note speaker. Her home décor product line of over 1,200 items is sold exclusively at Canadian Tire, Canada's most shopped retailer with over 500 locations from coast to coast.
Her success as one of the best known celebrity brands in Canada prompted Debbie to share her exciting and refreshing tips on being a business woman, juggling family and work and the fascinating world of branding has made her a saught after public speaker across North America.
This year she will launch an online portal, whose goal is to provide a support forum to whom all can turn to for tools to get through their busy days. Following in the footsteps of her entrepreneurial seminars, Debbie has begun an inspirational retreat for women to share their stories and brain storm ideas at her luxury villa in Tuscany.
Debbie has been the spokesperson for The Cure Foundation for breast cancer for the last 3 years.
Videos featuring Debbie Travis
Debbie Travis

I think the best lesson is, work hard. There are no short cuts. It is hard, hard work. But it's a lot easier if you're doing something you really love, than something you loath.

Debbie Travis

To be a good entrepreneur you have to understand that some things aren't going to go through. Maybe eighty-percent of them aren't going to go through. But I think it is a journey for a lot of people.

Debbie Travis

I think risks are something very easy to generalize, and say, "oh just take a risk, whatever." But if you have a mortgage and you have children to go to school, it is not that easy. I think the most important thing is you write down what's important.
Previous Events featuring Debbie Travis
The Art Of

Live it. Dream it. Do it. The following are closing remarks curated by our host, Ron Tite based on the presentations by Eric Ryan, Chris Guillebeau, Debbie Travis, Alexis Ohanian, and Gary Vaynerchuk at The Art of Entrepreneurship in Toronto.