Adam Grant
New York Times Bestselling Author, Give & Take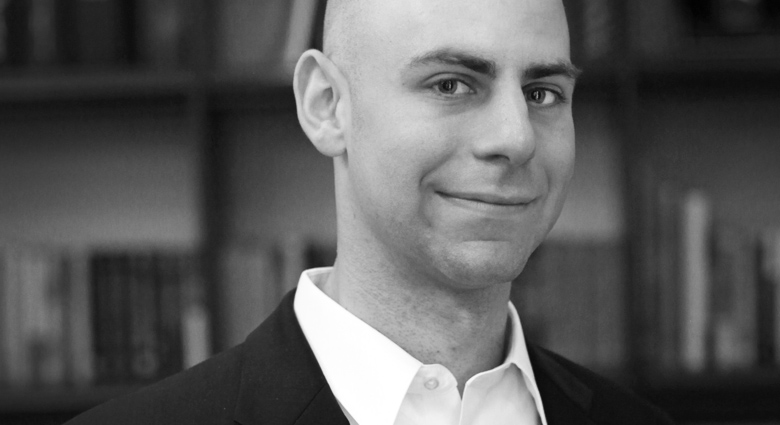 Adam Grant is, plain and simple, one of the finest social scientists of his generation. But if that weren't enough, he is also one of the most accessible. He is the rare scholar whose work combines academic rigor with real-world practicality - which is why I read everything he writes and why an ever-growing audience is benefiting from his insights.
Adam Grant is the youngest tenured professor at Wharton. He has been recognized as Wharton's single-highest-rated teacher, one of BusinessWeek's favorite professors, and one of the world's 40 best business professors under 40. Previously, he was a record-setting advertising director at Let's Go Publications, an All-American springboard diver, and a professional magician.
Adam is the author of the New York Times and Wall Street Journal bestseller Give and Take: A Revolutionary Approach to Success. He earned his Ph.D. in organizational psychology from the University of Michigan, completing it in less than three years, and his B.A. from Harvard University, magna cum laude with highest honors and Phi Beta Kappa honors. He has been honored with the Excellence in Teaching Award for every class that he has taught and has presented for leaders at organizations such as Google, the NFL, Merck, Pixar, Goldman Sachs, Facebook, Microsoft, Apple, the United Nations, the World Economic Forum, and the U.S. Army, Navy, and Air Force. He has designed several experiential learning activities based on The Apprentice in which students have raised over $175,000 for the Make-A-Wish Foundation while developing leadership, influence, networking and collaboration skills.
Adam's research has been featured in multiple bestselling books and hundreds of media outlets, including the Today Show and in the New York Times magazine cover story, "Is giving the secret to getting ahead?" He has more than 60 publications in leading management and psychology journals, and his pioneering studies have increased performance and reduced burnout among engineers and sales professionals, enhanced call center productivity, and motivated safety behaviors among doctors, nurses and lifeguards. In 2011, he won the triple crown of prestigious scholarly achievement awards from the American Psychological Association, the Academy of Management, and the Society for Industrial and Organizational Psychology.
Articles by Adam Grant
Adam Grant

Many girls want to lead, only to be discouraged by criticism for taking the reins. By launching a campaign to ban the word "bossy," Sheryl Sandberg is planting important seeds for many more women to become leaders.

Adam Grant

A few times a week, I get requests for advice on negotiating a job offer. They usually start like this: I'm in the recruiting process, and I just received an offer from the organization that I want to join. I'd like to sign, but I was hoping for a higher salary.

Adam Grant

Several decades ago, a team of experts built the world's most expensive mirror. It was for the Hubble Space Telescope, and the mirror was the key to focusing light that predated the stars, capturing images that had never been seen by human eyes.
Previous Events featuring Adam Grant
The Art Of

The Art of Leadership returned to Toronto on November 26, 2013 with an incredible line-up and a complete sell out. The atmosphere was powerful.