Yassmin Abdel-Magied
Diversity Expert, Broadcaster, Bestselling Author, Engineer, and Award-Winning Social Advocate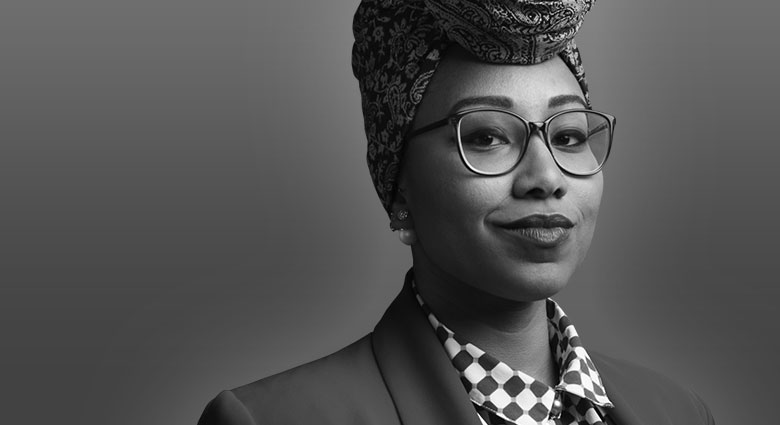 An outstanding, inspirational, insightful, connected, topical and learning laden presentation.
Yassmin Abdel-Magied is an engineer, author, broadcaster, and award-winning social advocate. Her powerful TED talk, "What Does My Headscarf Mean to You", has more than 2.6 million views and was selected as one of TED's top 10 ideas. An internationally renowned speaker on the topics of unconscious bias and transformative leadership, Abdel-Magied is on a mission to make diversity the norm across the world with a unique ability to make complex ideas accessible to all.
At the age of 16, Abdel-Magied founded Youth Without Borders, a youth-led grassroots organization focused on empowering young people to positively change their communities. She went on to co-found two other organizations focused on serving women of colour. Abdel-Magied graduated valedictorian with first class honours in mechanical engineering before working as one of the few female engineers on oil and gas rigs around Australia.
Abdel-Magied became a lightning rod for Australia's discussions on race, gender, and faith after an appearance on a panel show went viral, garnering more than 12 million views in less than a week. She was the presenter for the national current affairs show Australia Wide, as well as the host for the ground-breaking documentary The Truth About Racism, and co-host of the podcast, Motor Mouth.
A bestselling author, Abdel-Magied published her debut memoir, Yassmin's Story, at the age of 24. She is also the author of the children's fiction books You Must Be Layla and Listen, Layla, and recently published a collection of essays in an anthology titled Talking About a Revolution. Abdel-Magied's writing has appeared in publications worldwide, including The Guardian, The New York Times, and The Australian Financial Review.
Abdel-Magied has served on numerous boards and councils, and is currently the founder of Mumtaza and an internationally sought-after advisor on issues facing women, youth, and those from racially and culturally diverse backgrounds. She has spoken in more than 20 countries across five continents.
Articles by Yassmin Abdel-Magied
Yassmin Abdel-Magied

The Rule of Two is when two or more women, or those of colour, are on the hiring 'shortlist,' they are more likely to get hired. Our assumptions and the behaviours associated with them are often based on bias. Bias can be cognitive or unconscious.

Yassmin Abdel-Magied

Perhaps it goes by another name: Equity and Inclusion, Diversity, Inclusion and Belonging, or some variation of those words. If so, well done! This is an important step. Now, I want to ask a slightly more challenging question.