William Taylor
Co-Founder, Fast Company & New York Times Bestselling Author, Mavericks at Work & Practically Radical.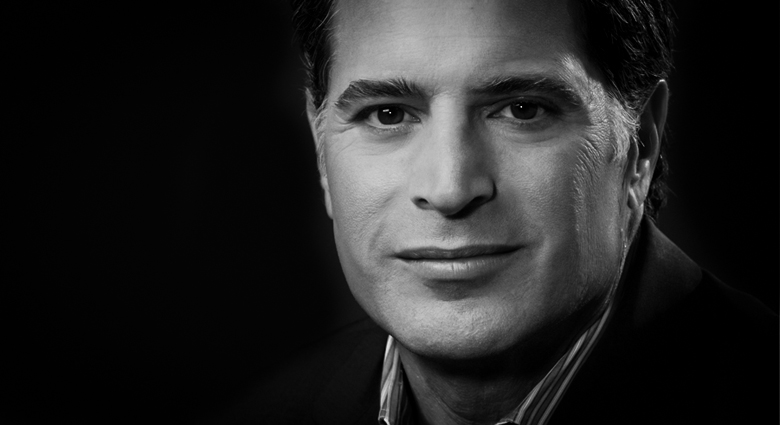 Practically Radical inspires leaders to produce lasting change by advancing deeply held values. The ideas are fresh, the advice is stuff you can actually use, and the results will be tangible.
William C. Taylor is an agenda-setting writer, speaker and entrepreneur who has helped to shape the global conversation about the best ways to compete, innovate and succeed. His latest project, Practically Radical: Not-So-Crazy Ways to Transform Your Company, Shake Up Your Industry, and Challenge Yourself, is based on in-depth access to 25 organizations that are making deep-seated changes under trying circumstances. These organizations (from hard-charging technology companies to long-established nonprofits, from hospitals to automakers to banks) are mastering a set of strategies and practices that define the work of leadership in turbulent times—ideas from which every leader can learn.?
Practically Radical is a sequel of sorts to Bill's most recent book, Mavericks at Work: Why the Most Original Minds in Business Win. "I didn't just 'read' this book, I devoured it!" declared Tom Peters when Mavericks appeared. Just weeks after its release, Mavericks became a New York Times Best Seller, a Wall Street Journal Business Best Seller and a BusinessWeek Best Seller. The Economist called the book "a pivotal work in the tradition of In Search of Excellence and Good to Great." The Economist also named Mavericks one of its "Books of the Year." Other accolades include: "Top Ten Business Book of The Year" (amazon.com), "Top Ten Book on Innovation and Design" (BusinessWeek), and "Picks of the Year in Business Books" (The Financial Times).
Practically Radical and Mavericks at Work are just the latest chapters in a career devoted to challenging conventional wisdom and showcasing the power of business at its best. As cofounder and founding editor of FastCompany, Bill launched a magazine that won countless awards, earned a passionate following among executives and entrepreneurs around the world—and became a legendary business success. In less than six years, an enterprise that took shape in some borrowed office space in Harvard Square sold for $340 million. Fast Company has won just about every award there is to win in the magazine world, from "Startup of the Year" to "Magazine of the Year" to two National Magazine Awards.
In recognition of Fast Company's impact on business, Bill was named "Champion of Workplace Learning and Performance" by the American Society of Training and Development. Past winners include Jack Welch of GE and Fred Smith of FedEx. Bill is also an adjunct lecturer at Babson College, America's top-rated school for entrepreneurship, where he created the "Maverick Seminar at Babson College"—a unique academic program in which MBA students interact with the ideas and innovators creating the future of business. He is the co-author of three other books on strategy, leadership, and innovation. Bill has published numerous essays and CEO interviews in the Harvard Business Review, and his column, "Under New Management," ran in the Sunday Business section of The New York Times. He now writes a popular management blog for Harvard Business Review. A graduate of Princeton University and the MIT Sloan School of Management, he lives in Wellesley, Massachusetts, with his wife and two daughters.
Articles by William Taylor
William Taylor

Henry Ford put it simply: "If all you ever do is all you've ever done, then all you'll ever get is all you ever got." It's hard to put it any better: These two bits of timeless wisdom capture the spirit of the times in which we work, compete, and lead. We are living through the age of disruption.

William Taylor

Albert Einstein put it brilliantly: "Problems cannot be solved at the same level of awareness that created them." Some unknown Texas genius put it simply: "If all you ever do is all you've ever done, then all you'll ever get is all you ever got." It's hard to put it any better: These two bits of tim...