Vice President Joe Biden
47th Vice President of the United States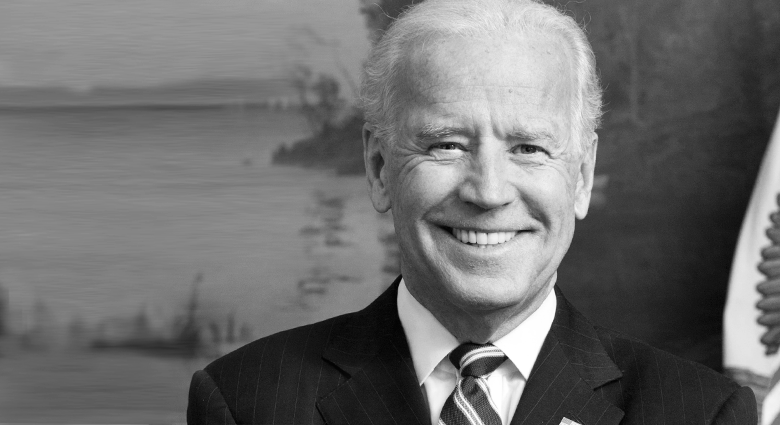 As a senator from Delaware for 36 years, Biden was a leading architect of domestic policy on some of the most pressing issues facing the country. Then-Senator Biden served as chairman or ranking member of the Senate Judiciary Committee for 17 years, and was a preeminent voice on criminal justice issues, including authoring both the landmark 1994 Crime Act and the Violence Against Women Act. Biden has worked relentlessly since the passage of the Violence Against Women Act in 1994 to change the culture around domestic violence and sexual assault, and protect and strengthen victims' rights.
As the 47th Vice President of the United States, Biden oversaw the implementation of the American Recovery and Reinvestment Act, which was integral to rescuing the economy from the brink of another Great Depression. The Recovery Act added 2 million jobs to the economy and made an unprecedented investment in America's
infrastructure. According to the nonpartisan Government Accountability Office, under former Vice President Biden's oversight, more than $800 billion dollars were injected into the economy with less than two tenths of one percent waste, fraud or abuse—making it one of the most efficient government programs in history.
As Vice President, Biden also chaired the Middle-Class Task Force, an administration-wide effort to improve the everyday lives and livelihoods of working men and women, and oversaw the administration's Skills Initiative to improve federal workforce training programs. He authored "Ready to Work: Job-Driven Training and American Opportunity", a report to the president on how best to ensure American workers are trained for the jobs of the 21st century.
Biden also led the administration's efforts to implement meaningful reforms to reduce gun violence in the U.S., which resulted in federal actions aimed at strengthening the background check system and addressing mental health issues linked to gun violence, among others.
In January, President Obama awarded Biden the Presidential Medal of Freedom, with Distinction—the highest civilian honor in the U.S.
Biden is an alumnus of the University of Delaware, Class of 1965.
Since leaving the White House, Vice President Biden continues his legacy of expanding opportunity for all with the creation of the Biden Foundation, the Penn Biden Center for Diplomacy and Global Engagement at the University of Pennsylvania, and the Biden Domestic Policy Institute at the University of Delaware.
Articles by Vice President Joe Biden
Vice President Joe Biden

Leadership Creates Culture Leadership is about sharing the success and sharing the losses with everyone. It's about holding yourself accountable; to be open to ridicule, praise, and personal attack in the pursuit to uphold and create a great culture.

Vice President Joe Biden

Delaware's favorite son likes to say, "My dad used to have an expression. He said 'it's a lucky person who gets up in the morning, puts both feet on the floor, knows what he's about to do and thinks it still matters." It still matters for Joe Biden.