The Hon. Jody Wilson-Raybould
Former Minister of Justice and Attorney General of Canada, and First Nations Advocate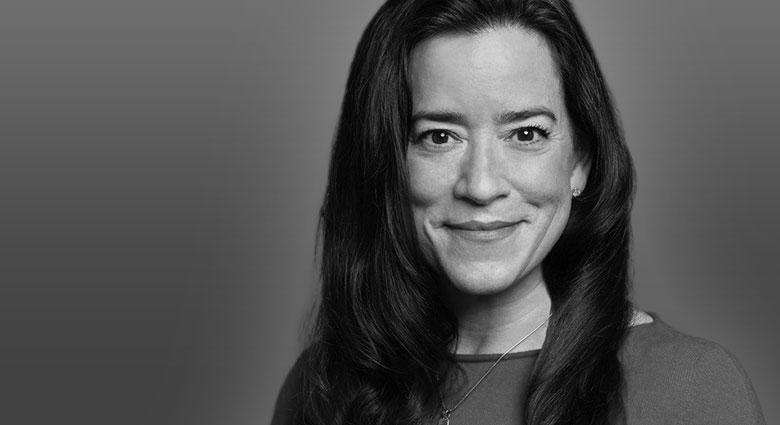 Jody shares a clear understanding of where we have come from, the issues we must address, and the pathways to a transformed future.
The Honourable Jody Wilson-Raybould, P.C., Q.C., was raised to be a leader. The daughter of a hereditary chief and Indigenous leader, she always knew that she would seek leadership roles and responsibilities. As a lawyer, an advocate, and a leader among Canada's Indigenous Peoples, she's built a strong reputation as a bridge builder and champion of good governance and accountability. She shares her unique perspective as both a community and political leader on topics such as Indigenous rights and reconciliation, democracy and governance, leadership, and justice.
Wilson-Raybould was first elected as a Member of Parliament for the new constituency of Vancouver Granville in 2015. She was then appointed the Minister of Justice and Attorney General of Canada, making her the first Indigenous person to serve in this portfolio. In January 2019, she was appointed the Minister of Veterans Affairs of Canada and Associate Minister of National Defence, positions she held until her resignation from cabinet in 2019 following the SNC-Lavalin affair.
During the 2019 election, Wilson-Raybould was re-elected as an Independent Member of Parliament for Vancouver Granville, making her Canada's first ever female Independent MP elected and the only elected Independent in the 43rd Parliament.
Prior to politics, Wilson-Raubould was a provincial crown prosecutor in Vancouver and served three terms as an elected Commissioner of the BC Treaty Commission. She was also elected BC Regional Chief of the Assembly of First Nations in 2009, where she devoted herself to the advancement of First Nations governance, fair access to land and resources, as well as improved education and health care services. She served until 2015, holding responsibilities for governance and Nation building on the Assembly of First Nations Executive.
Wilson-Raybould is a descendant of the Musgamagw Tsawataineuk and Laich-Kwil-Tach peoples, which are part of the Kwakwaka'wakw and also known as the Kwak'wala speaking peoples. She is a member of the We Wai Kai Nation with her traditional name, Puglaas, means "woman born to noble people." She served two terms as an elected councillor for her Nation and was also a director and chair of the First Nations Finance Authority and a director of the First Nations Lands Advisory Board.
In 2021, Wilson-Raybould released her memoir, Indian in the Cabinet: Speaking Truth to Power, which became a #1 national bestseller and was a finalist for The Writers' Trust Balsillie Prize for Public Policy.
Articles by The Hon. Jody Wilson-Raybould
The Hon. Jody Wilson-Raybould

Jody Wilson-Raybould most recently served as the independent Member of Parliament for Vancouver Granville. The following is excerpted from her latest book, "Indian" in the Cabinet: Speaking Truth to Power.