Shawn Kanungo
Global Innovation & Disruption Strategist, and one of Inc. Magazine's "100 Most Innovative Leaders"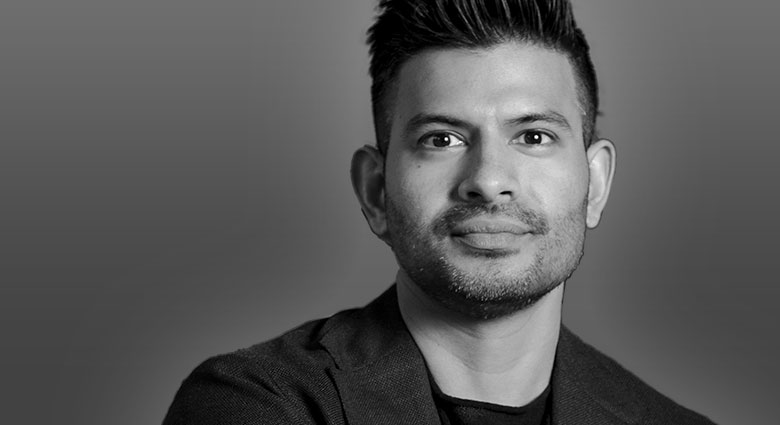 As a globally recognized innovation and disruption strategist, Shawn Kanungo works at the intersection of creativity, business, and technology. He spent 12 years at Deloitte working closely with leaders to help them better plan for the opportunities associated with disruptive innovation. In his high energy keynotes, Kanungo draws on his extensive experience to provide audiences with an optimistic roadmap for the future; one that embraces unexpected approaches to innovation to remain competitive and relevant.
Since leaving Deloitte, Kanungo has worked with hundreds of organizations on their journey to digital transformation. He's led complex projects incorporating artificial intelligence, cloud technologies, behavioural economics, Web3, and more. Today, Kanungo is a Partner with Queen & Rook, where he advises leading organizations and executives on disruptive trends and invests in early-stage ventures.
Kanungo's work has been featured in the Globe and Mail, The Guardian, CBC, and CTV. He's been recognized by Avenue Magazine as one of their "Top 40 Under 40" and by Inc. Magazine as one of the "100 Most Innovative Leaders". In 2021, Forbes called Kanungo the "best virtual keynote speaker I've ever seen". A prolific content creator, Kanungo's content on innovation has garnered millions of views across LinkedIn, TikTok, YouTube, and Facebook. His first book, "The Bold Ones: Innovate and Disrupt to Become Truly Indispensable", will be available in December 2022.
Articles by Shawn Kanungo
Shawn Kanungo

Let me introduce you to a new breed of disruptors. This category of disruptors writes their own rules. They build their own universes. For decades, our society has been obsessed over a singular type of disruptors: the technological disruptors.