Ron Tite
Named "Top 10 Creative Canadians", Innovation Expert and Bestselling Author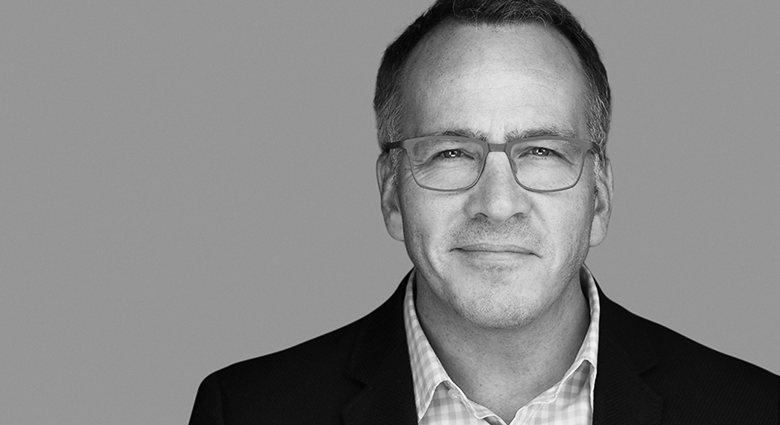 Tite has the right universal touch, handles physical comedy effortlessly and never heads for the bog to make his audiences laugh. We did. Here's a young man on the move, for all the right reasons.
Named one of the "Top 10 Creative Canadians" by Marketing Magazine, Ron Tite has been an award-winning advertising writer and Creative Director for some of the world's most respected brands, including Air France, Evian, Fidelity, Hershey, Johnson & Johnson, Kraft, Intel, Microsoft, Volvo and many others.
His advertising work has been recognized by The London International Advertising Awards, The New York Festival s of Advertising, The Crystals, The Extras, The Canadian Marketing Association, The Advertising & Design Club of Canada and The Marketing Awards, to name just a few.
He is Founder and CEO of Church+State (originally The Tite Group), a Torontobased content marketing agency and publisher of This is That Travel Guide to Canada—a bestselling, award-winning satirical book from the creators of CBC Radio's hit show, This Is That.
His past work includes being Executive Producer & Host of the award-winning comedy show Monkey Toast, in addition to writing for a number of television series, penning a children's book, and writing, performing, and producing the play The Canadian Baby Bonus. In demand as a speaker on innovation, branding and content marketing, Ron continues to speak to leading organizations all over the world about "The Expression Economy" – his take on modern business. Ron's first book, Everyone's An Artist (Or At Least They Should Be), was published in 2016. His second book, Think. Do. Say., will be available in 2019.