Robert Sutton
New York Times Bestselling Author & Professor of Management Science & Engineering at Stanford University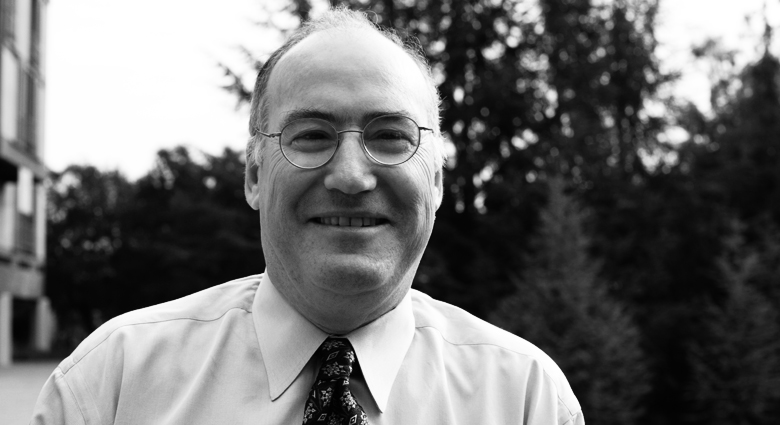 Innovation at scale and speed is our goal. Robert Sutton shows us how to do it more often and better, knowing that scale matters.
For nearly 20 years, Robert Sutton has been developing a simple core message: that long-term performance depends on having some good ideas and then implementing them. With his research, his award-winning books and his lectures, Bob has been building an evidence-based management movement that brings together the worlds of management practice and rigorous research in ways that enriches both.
Robert I. Sutton is Professor of Management Science and Engineering at Stanford University; co-leads Stanford's Center for Work, Technology and Organization, is a faculty member in the Stanford Technology Ventures Program and a co-founder and active member of the new "d.school," a multi-disciplinary program that teaches and spreads "design thinking." Sutton is also an IDEO Fellow.
In his first book, The Knowing-Doing Gap, Bob explains why companies and managers can have good ideas—can know what to do—and still not do it. More importantly, he offers concrete guidance on how to turn this knowledge into effective action. The Knowing-Doing Gap was named "Best Management Book of 2000" by Management General.
The No Asshole Rule published in 2007 became a NY Times, Wall Street Journal, and Publishers Weekly Best-Seller. In 2009 Bob was given the privilege of writing the forward to the 40th Anniversary Edition of The Peter Principle: Why Things Always Go Wrong, written by Dr. Laurence J. Peter & Raymond Hull. Released in September of 2010, Sutton's latest book, Good Boss, Bad Boss: How to Be the Best... and Learn From the Worst, explores what it is that distinguishes great bosses from the good or mediocre ones, based upon the latest research in this field, including fascinating case studies, insights, and prescriptive tips.
Bob's message is that turning sound ideas into action is the key to improving performance and his work shows how to make that happen. A genial, accessible and articulate speaker, Bob has consulted to companies and teaches executives and other professionals in Stanford's professional education program. He has published over 90 articles and chapters in scholarly and applied publications and seven books and edited volumes. His research and opinions are often described in the press, and he has been a guest on numerous radio and television shows.
Articles by Robert Sutton
Robert Sutton

This is an excerpt from Scaling Up Excellence, which Huggy Rao and I published. Our research revealed that scaling is a problem of both more and less. The best organizations construe it as more than a process of expanding their reach to more people and places.
Previous Events featuring Robert Sutton
The following are closing remarks curated by our host, Ron Tite based on the presentations by Linda Hill, Robert Sutton, Arianna Huffington, Daniel Goleman, and Rudy Giuliani at The Art of Leadership in Toronto. You didn't come here today to champion convention.