Ritu Bhasin
Bestselling Author, Global Diversity Expert and Authenticity Advocate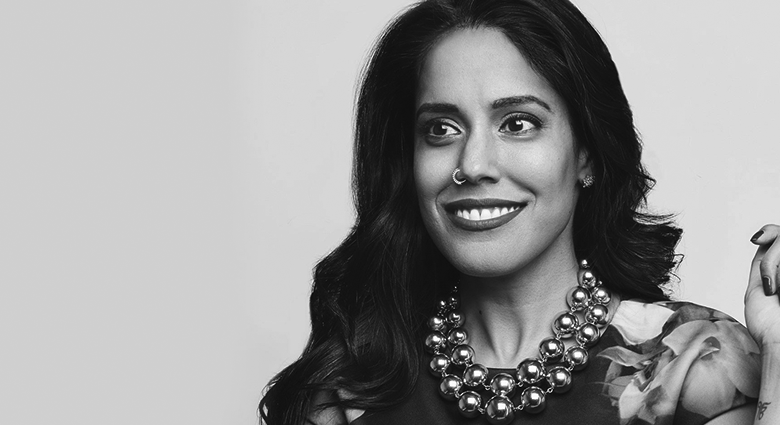 Ritu will change how you think about yourself and those around you, while giving you the edge you need to be an inclusive leader in today's world.
Ritu Bhasin didn't always feel empowered to be an unapologetic, fiercely authentic leader. While she was highly successful and living the "corporate dream" in her early career, Ritu had a startling realization: the person she was in her day-to-day life bore little resemblance to her true self. Because of her experiences with racism and bullying, she found herself minimizing racial, religious, gender, and class-based aspects of her identity to "fit in" among circles where she felt she didn't belong. And in doing this, she was profoundly unhappy.
After much soul-searching, Ritu decided to transform her life. She completed her MBA, left her corporate job, launched her own business, became a mindfulness practitioner and teacher, and dedicated her life to helping others become more empowered and inclusive. Most importantly, she committed to living as authentically as possible in all that she did going forward.
In 2010, Ritu launched bhasin consulting inc., a diversity and inclusion-focused consulting firm, and has since gained a global reputation for her work in leadership development, diversity and inclusion, and women's advancement. Through her work, Ritu is committed to disrupting the status quo to build a world in which each of us celebrates our own differences and the differences of others. She has delivered talks to thousands, inspiring leaders to be more inclusive, and encouraging those who have experienced oppression to be more empowered. Ritu has won numerous awards for her work, including the City of Toronto's William P. Hubbard Award for Race Relations.
Ritu lives in Toronto, Canada, but travels all over the world to eat, swim, hike, dance, and work. Her first book, The Authenticity Principle, was released in October 2017.