Marc Ecko
Founder & Chief Creative Officer of Marc Ecko
Enterprises, Author of Unlabel: Selling You Without Selling Out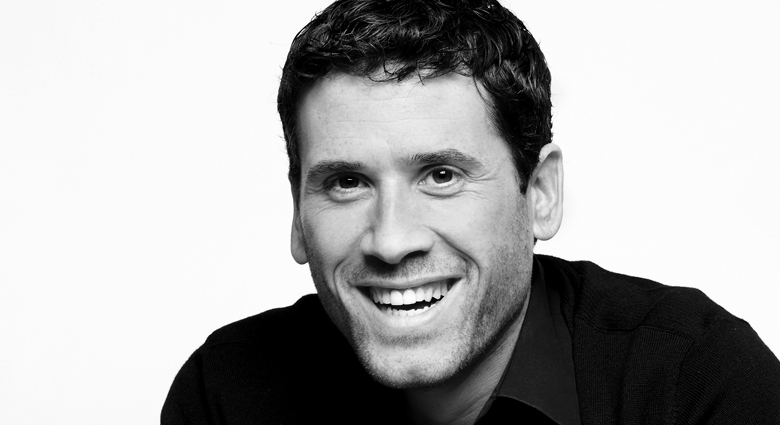 Marc is living proof that you can be a marketing and business whiz and still be a true artist.
One of the most provocative entrepreneurs of our time, Eckō has built his company into a billion-dollar fashion and media empire. Now he steps out from behind the rhino to reveal a visionary formula for building an authentic brand engineered for success.
Eckō is a fashion designer, entrepreneur, investor, and artist. He is the founder of Marc Eckō Enterprises, a global fashion and lifestyle company, and founder and chairman of Complex Media, the world's leading provider of fashion, entertainment, lifestyle, and product trends to young male tastemakers.
Complex Media Network includes 110+ websites that generate more than 700 million page views and 70 million unique visitors per month.
His book, Unlabel: Selling You Without Selling Out, was released in October 2013. As instructive as it is innovative, Unlabel will empower you to channel your creativity, find the courage to defy convention, and summon the confidence to act and compete in any environment. It's a visual blueprint for how to grow both creatively and commercially by testing your personal brand against the principles of "The Authenticity Formula." George Lucas has said, "Marc Eckō designed his future while putting his own spin on history. He's fearless and he built his brand out of his love of art and pop culture, without being seduced by nostalgia. Marc may have been inspired by Star Wars, but he made it his own—and no one has made Star Wars cooler than Eckō. His unique vision became a global force in fashion. For art and execution, this is the text book I wish I could have bought in college."
Eckō serves as an emeritus board member to the Council of Fashion Designers of America, Big Picture Learning, and Tikva Children's Home. He lives in New Jersey.
Articles by Marc Ecko
Marc Ecko

My name is Marc Ecko and I've been an artist and a builder of brands my whole life. I'm a white Jewish kid from New Jersey who was able to create a company based on the ethos of hip hop.
Previous Events featuring Marc Ecko
Ron Tite

Why? Why? Why? Why? Why? The following are closing remarks curated by our host, Ron Tite based on the presentations by Eric Ryan, Malcolm Gladwell, Jackie Huba, Charles Duhigg, and Marc Ecko at The Art of Marketing in Montreal.