Erin Andrews
Sports Broadcaster, Co-Host of Dancing with the Stars, Cancer and Adversity Survivor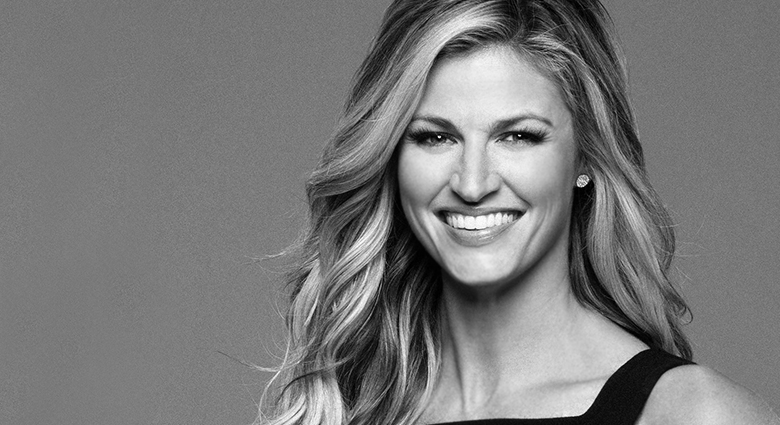 Erin Andrews does not back down from a fight.
One of the most recognized and respected sports broadcasters in the industry, Erin Andrews is part of FOX Sports' A Team, reporting for FOX NFL Sunday as well as reporting for NFL Thursday Night Football and co-hosting ABC's long-running reality series Dancing with the Stars.
Andrews recently added "creator" to her long list of titles with the launch of her new women's NFL apparel line, WEAR by Erin Andrews. The fashionable, comfortable and subtle line, designed for women to wear anywhere and everywhere, has quickly garnered notable attention, becoming the #1 NFL women's only brand since it launched.
While at the top of her career with no limits in sight, Andrews was shocked when she was diagnosed with cervical cancer following a routine annual checkup. Not wanting the diagnosis to interfere with the career she had fought so hard for, Andrews quietly planned doctors' visits around her work schedule in order to keep her diagnosis private and kept moving full speed ahead during treatment, only sharing her story publicly after she received word she was cancer free.
In empowering, insightful conversations, Andrews discusses her storied career and what it took to get to the top of her game, the challenges and triumphs of working in a male-dominated industry, and spreading awareness about cervical cancer prevention.