Dr. Anne-Marie Slaughter
Bestselling Author, Professor Emerita at Princeton University and CEO of New America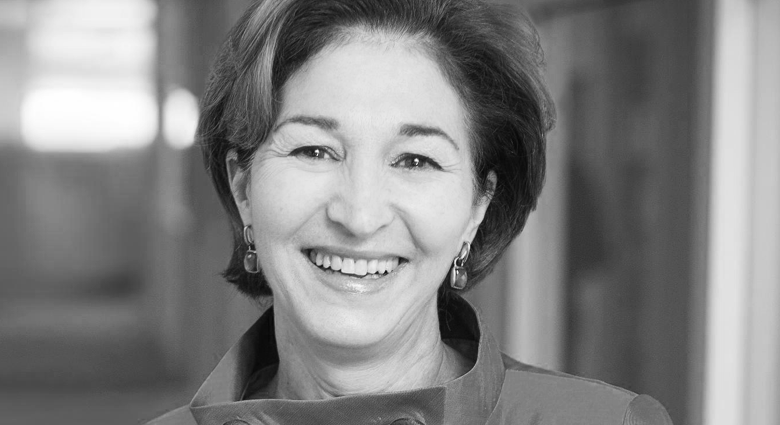 After reading Unfinished Business, I'm confident that you will be left with Anne-Marie's hope and optimism that we can change our points of view and policies so that both men and women can fully participate in their families and use their full talents on the job.
Described as "an innovative and prolific scholar" by Foreign Policy and named one of the magazine's Top 100 Global Thinkers four years in a row, Anne-Marie Slaughter turns big ideas and deep analysis into realistic strategies for a networked world. A Princeton University foreign policy expert, a former top official at the U.S. State Department, and a Work-Life leader, Dr. Slaughter confronts a range of topics — from geopolitics and global challenges to gender equality and leadership — with a unique and powerful voice.
As President and CEO of New America, a public policy institute and idea incubator, Slaughter leads a team of scientists, technologists, and political and economic thinkers in Washington, DC and New York City. New America develops cutting-edge solutions for public problems in such areas as national security, healthcare, technology policy, and education.
From 2009-2011, Slaughter headed the U.S. State Department's internal think tank and advised Secretary of State Hillary Clinton. As the Director of Policy Planning, the first woman to hold the position, she oversaw a major review of America's diplomatic and development priorities.
Slaughter became one of the country's most talked about writers with "Why Women Still Can't Have It All," an in depth and controversial look into the extreme work-life balance of today's professional women. It quickly became the most-read article in The Atlantic's 100-year history. Named one of the best books of 2015 by NPR and The Economist, Slaughter's latest, Unfinished Business: Women Men Work Family, focuses on the future of the workplace. The Financial Times featured her in its special issue, "Women of 2015."
Slaughter received her doctorate in International Relations from Oxford and her law degree from Harvard.
Books by Dr. Anne-Marie Slaughter
Articles by Dr. Anne-Marie Slaughter
Dr. Anne-Marie Slaughter

The Art of Leadership for Women conference came to Toronto on June 15, 2016 featuring six incredible throught leaders. Here are the key takeaways from Dr. Anne-Marie Slaughter's talk. 1.

Dr. Anne-Marie Slaughter

As a CEO, I spend a lot of time thinking about how to recruit and retain talent and how to create a work environment that maximizes productivity.