David Allen
Bestselling Author & Founder of The David Allen Company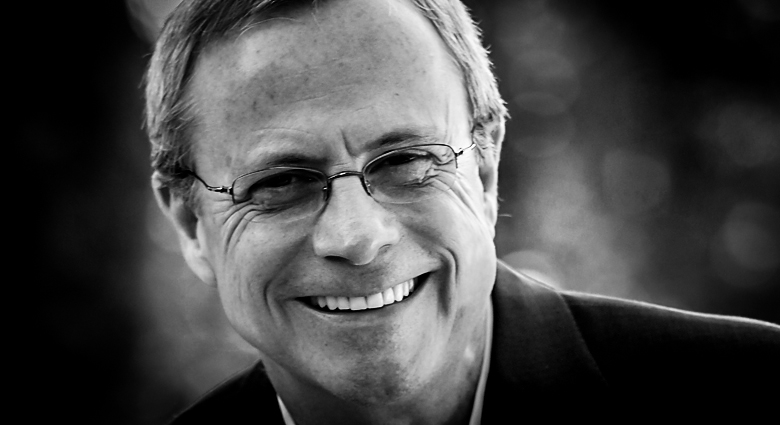 David Allen is an author, consultant, international lecturer, founder and chairman of the David Allen Company. He is widely recognized as the world's leading authority on personal and organizational productivity. His thirty years of pioneering research, coaching and education of some of the world's highest-performing professionals, corporations and institutions, has earned him Forbes' recognition as one of the top five executive coaches in the United States. He was also named one of the "Top 100 thought leaders" by Leadership Magazine.
Fast Company hailed David Allen "One of the world's most influential thinkers" in the arena of personal productivity, for his outstanding programs and writing on time and stress management, the power of aligned focus and vision, and his ground-breaking methodologies in management and executive peak performance.
Time Magazine labeled his first book, Getting Things Done as "the defining self-help business book of its time." David Allen is the author of three books: The international bestseller, Getting Things Done: the Art of Stress-Free Productivity, Ready For Anything, and Making It All Work: Winning at the Game of Work and Business of Life. Getting Things Done has been a perennial business bestseller since it's publication in 2001, and is now published in 28 languages.
Articles by David Allen
David Allen

One of the greatest traps in growing a business is also a pitfall for self management: if you don't trust your system, you can't let go of operational details and you'll limit your ability to create at a bigger level.

David Allen

You can't manage time. Time just is. You don't mismanage five minutes and wind up with four, or six. So what is this thing that has been mislabeled for so many years, and why did it get an inappropriate name? Time management is really managing what we do, during time.