Bethany Mota
YouTube Superstar, Entrepreneur and One of the Most Powerful Voices in Social & New Media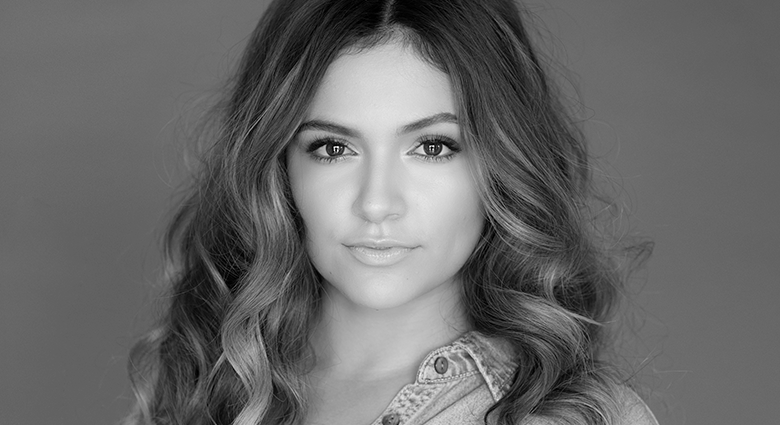 Teens want to relate, engage, and connect to what is real, and Bethany projects that.
YouTube superstar and entrepreneur Bethany Mota has become one of the most powerful voices in social and new media. Today, Bethany's YouTube channel has over 9 million subscribers, and her videos have been viewed close to a billion times. Having grown into a true trendsetter, she also has 3 million dedicated followers on Twitter, and 5 million followers on Instagram.
In December 2013, Bethany designed and launched the first of many collections for apparel brand Aeropostale. Targeted at teens between 14 and 17 years old, the line can be found in over 900 stores around the country and includes apparel, fragrance, and accessories. The success of Bethany's design work led her to becoming the #1 searched fashion designer on Google in 2014.
Bethany's popularity and entrepreneurship in the branding and digital space has garnered notice from a number of top outlets, including the TODAY show, The View, TIME magazine where she was named as one of the most influential teens in 2014, Vogue which named her as one of the top YouTubers taking over the world, and Business Insider which named her as one of the most powerful people in Hollywood, among many others. Additionally, Bethany has been featured on various publications' covers, including Seventeen Magazine, Fast Company, Latina, and AdWeek, among others.
She regularly travels across the country and the globe to mentor and help build other social networks. In 2014 Bethany released her first single, "Need You Right Now," which debuted at #3 on the iTunes charts. She was a contestant on season 19 of ABC's hit competition series Dancing with the Stars, where she placed in the final top 4.
Bethany kicked off 2015 with an interview with President Obama following his State of the Union address, which was viewed by millions around the world. A vocal advocate of social causes, she has also partnered with two organizations, UNICEF, and PACER National Bullying Prevention Center, to front campaigns targeted at teens.