Alan Mulally
Former President & Chief Executive Officer, Boeing Commercial Airplanes and The Ford Motor Company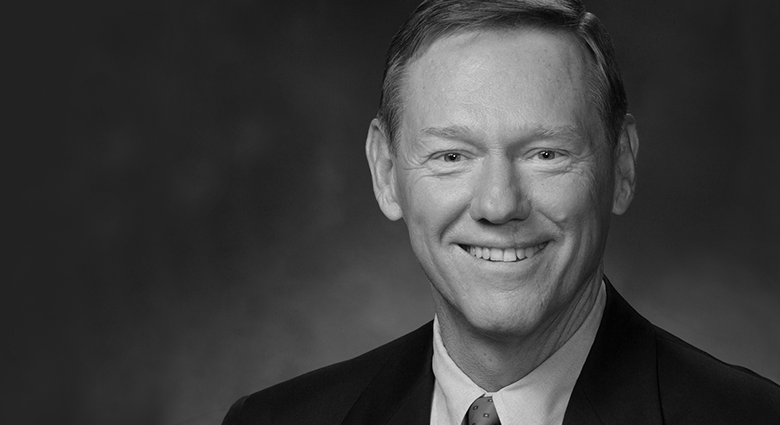 Amazing. I thought I was disciplined until I read how Mulally worked.
Alan Mulally served as president and chief executive officer of The Ford Motor Company and as a member of Ford's board of directors from September 2006 – June 2014.

Mulally led Ford's transformation into one of the world's leading automobile companies and the #1 automobile brand in the United States. He guided Ford in working together"on a compelling vision, comprehensive strategy and implementation of the One Ford plan to deliver profitable growth for all of the company's stakeholders.

Prior to joining Ford, Mulally served as executive vice president of The Boeing Company, president and CEO of Boeing Commercial Airplanes and president of Boeing Information, Space, and Defense Systems.

Throughout his career, Mulally has been recognized for his contributions, industry leadership, and service, including being named #3 on FORTUNE's "World's Greatest Leaders", one of the 30 "World's Best CEO's" by Barrons' magazine, one of "The World's Most Influential People" by TIME magazine and "Chief Executive of the Year" by Chief Executive magazine. He was also honoured with the American Society for Quality's medal for excellence in executive leadership, and the "Thomas Edison Achievement Award".

Mulally previously served on President Obama's United States Export Council. He served as co-chairman of the Washington Competitiveness Council, and has served on the advisory boards of the National Aeronautics and Space Administration, the University of Washington, the University of Kansas, the Massachusetts Institute of Technology and the United States Air Force Scientific Advisory Board.

Mulally currently serves on the board of directors of Google, Carbon 3D, and the Mayo Clinic.
Videos featuring Alan Mulally
Alan Mulally

Well, you really have to enjoy it. It is such an honor to serve and being asked to lead.
Articles by Alan Mulally
Alan Mulally

11 PRINCIPLES Alan Mulally has 11 principles and practices that have guided him throughout his career and also made him one of the greatest business leaders of all time. These principles include: People first.
Previous Events featuring Alan Mulally
The Art Of

On Monday, November 19th , 2018, 1,500 leaders from across Canada gathered in Toronto to be a part of The Art of Leadership. This year's lineup included Alan Mulally, Whitney Johnson, Jaqueline Carter, Morten Hansen, Ram Charan and our Executive Panel.