Sponsorships
The only thing better than success is even greater success. Put together some of the top brands in business with a group of smart, like-minded people. Add some of the most iconic minds on our planet, from world leaders, business icons, bestselling authors, scientists and academics and you've discovered the most inspired way for your company to reap rewards with The Art Of.
Shared learning is just the tip of the iceberg. When you surround your brand with greatness, anything is possible. Feature one of your key executives on our moderated panel to show your corporate alliance with the conference theme. Open your brand, your clients and your people to the rewards that can happen when you demonstrate the positive way corporations can react to the issues of today. Mix and mingle with those who can help to open doors … the decision makers and business shakers. Share in our stories, our human-centric experiences. Take that inspiration and run with it to supercharge your own teams.
Our sponsorship packages are designed to maximize exposure with customized options that can tick every box on your list, or by creating enhanced corporate experiences that make an impact on your clients.
Don't miss this opportunity to rub elbows with those whose values and influence can help leverage your brand as you take your business to the next level.
Download our Sponsorship Prospectus for more information
Upon completion, the Sponsorship Prospectus will be available for download immediately.
Past Sponsors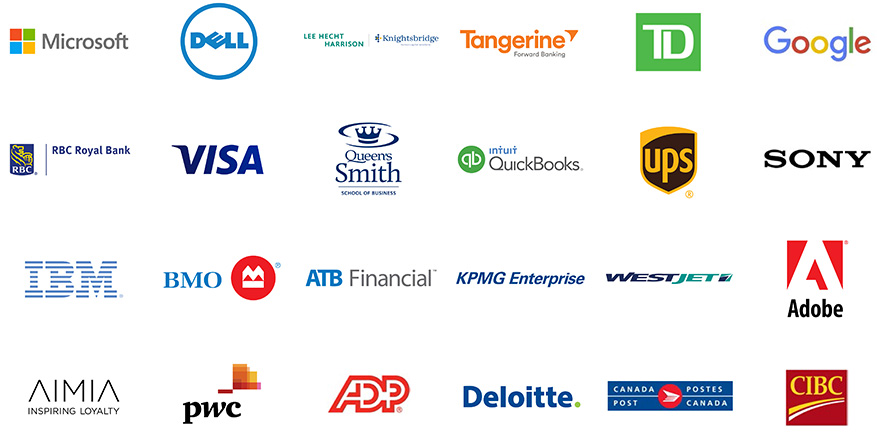 High impact events occur at the intersection of world class speakers and outsized audience expectations. The Art Of brings both to the table in spades. The result inevitably is an environment where speakers deliver their best ideas and the audience takes back specific steps to improve themselves and their businesses.