Social Summary: The Art of Leadership – Vancouver 2016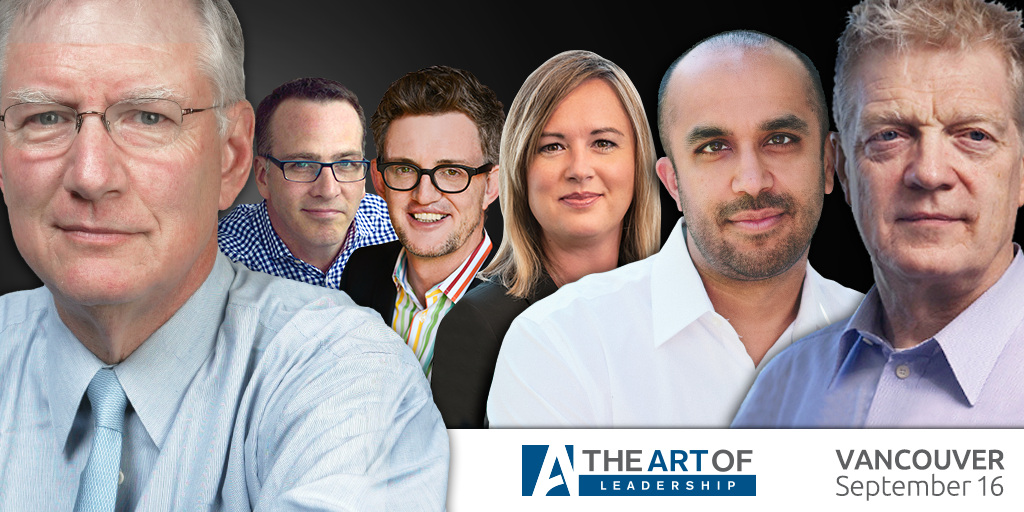 Never miss another issue!
Each issue is full of actionable articles from some of today's thought-leaders in marketing, sales, leadership and innovation. We'd love to send you a free digital copy each time a new issue comes out.
Subscribe For Free ›
Recommended for you
The Art Of

Simply put, Alan Roger Mulally is the Bruce Springsteen of CEOs - the consummate frontman. For 37 successful years, he was the Executive Vice President of Boeing and the CEO of Boeing Commercial Airplanes. He joined the Ford Motor Company in 2006 with the company in turmoil. Shortly after, he secured enough private money to keep the company afloat.

Kristi Gartner

"The throw-away society is a human society strongly influenced by consumerism. The term describes a critical view of overconsumption and excessive production...

Caroline Riseboro

Challenger of the status quo and champion of girls' rights, Caroline Riseboro shares insights into how executives and leaders can advance gender equality in the workplace.